After being tight-lipped on all the rumours surfacing around the upcoming Galaxy Note7, Samsung has finally confirmed quite a few details.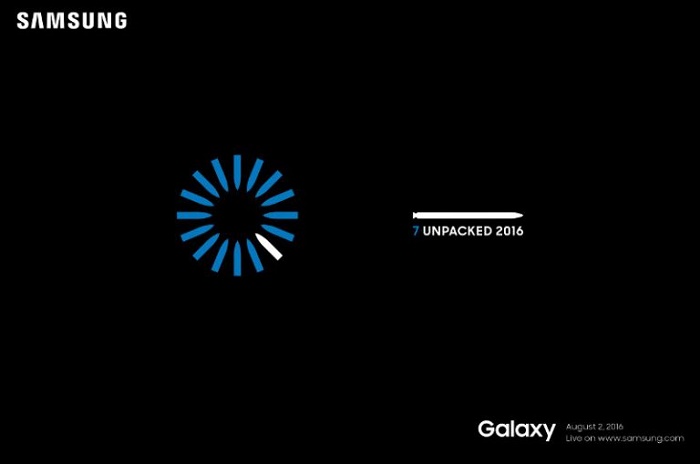 First and foremost, Samsung has officially sent out invites for its upcoming Galaxy Unpacked event which is scheduled on August 2. The company revealed that it will unveil its flagship Galaxy Note7 at the event, which will take place in New York, Rio de Janeiro and London simultaneously. Indian fans can watch the live stream on Samsung.com starting at 8:30 p.m. IST.
Interestingly, Samsung not only confirmed the name Galaxy Note7 but also gave a detailed explanation for skipping the Galaxy Note 6. As expected, Samsung has also hinted that Galaxy Note7 would showcase quite a few new S Pen features and made the S Pen prominent in the invite. We shall bring you the pricing and other details from the launch on August 2, which is not even a month away now.
Revealing about the upcoming Galaxy Note7, Samsung said, "The Galaxy Note7 is a powerful instrument for achievement and self-expression, and is made for those who want to get the most from their phones – and their lives. Galaxy Note7 will help people do more in work, at home and everywhere in between. We can't wait to tell you more about it!"
Commenting on the shift to Galaxy Note7, Samsung said, "First and foremost though, you might be curious as to why it's called Galaxy Note7 instead of Galaxy Note6. There are a couple reasons why. First, the Galaxy Note7 will complement our Galaxy S7 and S7 edge, and unify our product portfolio. Second, the Galaxy Note7 will minimize confusion about the latest mobile technology from Samsung, and provide full alignment with Galaxy S smartphone."