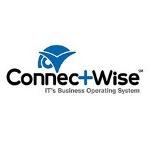 ConnectWise Mobile application is used by IT service providers so that they are able to work efficiently even if offline.Interesting , isn't it?
ConnectWise Mobile application was available for iPhone and Windows mobile phones and now this app is available for Android users too.The app is a business operating system and IT service providers can access ConnectWise from their from their iPhone,Windows mobile phone and android devices to do their business operations.They can carry on their business transactions, can access work schedules, service tickets, contacts and time-sheets from their mobile devices.
It is not a browser based service so it allows IT service providers to work  even if they are out of the carrier's coverage area.The field engineers don't even need their laptops to get access to contacts, tickets and configurations.
With the help of this app the IT service providers can improve response time of the customers,since it provides fast access to informations hence the level of service is improved, technicians,service managers and the dispatchers are able to monitor the progress of work effectively due to clarity in communication between them.
Mobile device requirement for ConnectWise app:

Apple iPhone

Android Operating System

Windows Mobile 5.0, 6.0, 6.1 and 6.5.X

Windows Mobile Professional With a Touch Screen

Should have a minimum of 25MB of free memory after all programs are started.

Minimum resolution for a device without a physical keyboard is 320×240 and for a device with a physical keyboard it is 240×240.