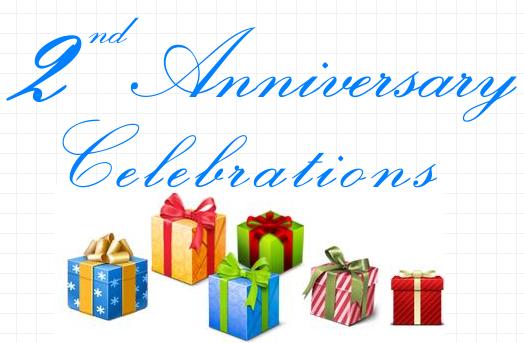 We are annoucing the contest which most of you have been waiting for. We are giving you a chance to win 2 Spice Mobiles (QT-61).  QT-61 is a Dual SIM Qwerty Phone that matches your style. Get Free Colorful front and back covers. Change your phone everyday. Not just that the phone comes loaded with all the features you want – 2 MP Camera, Trackpad, Dual SIM, Dual Speakers, Bluetooth, Java, Upto 8GB Expandable Memory and Social Networking Apps.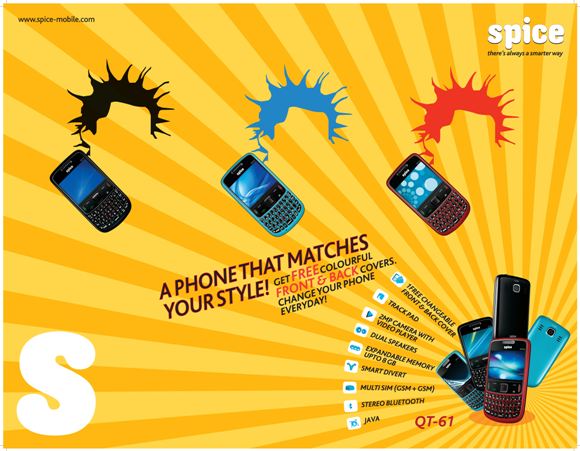 Want to Win it????? Yeah we know offcourse you want to, so to win it all you need to do is tell us "Why you want to win this?" In you answer you can mention what features of this phone you like, why you want a Spice mobile etc. Your answer should not exceed 100 words.
Join Spice Mobiles on Facebook at http://www.facebook.com/SpiceMobiles
To submit your answers click here or leave a comment below.
Last days for submitting the entries : 17th January. Name of winners will be announced on 18th January
For any queries, contact Us.
You can also participate in other contests. Alll details can be found at mobigyaan.com/contests.
We thank Spice Mobility Ltd for sponsoring this contest

Spice Mobility Ltd (spiceglobal.com)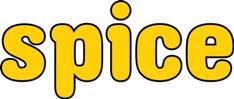 A flagship company of the Spice Mobility business vertical, the BSE /NSE Listed Spice Mobiles is one of the fastest growing mobile handsets brands in India. With a customer base of over 10 mn and an annual volume of 5 million plus devices Spice has market share of nearly 5%. Known for its innovation, Spice Mobile has launched several firsts including the Dual SIM series of phones – across GSM, CDMA, Triband and Touch Screen PDA formats and smart devices on Android platform. Spice Mobility also became the first company in the country to introduce the Dual Memory Card Slot (Micro SD Card phones) through its new Intelligent Qwerty series. With operations spanning across India, Nepal, Bangladesh, Uganda Spice has Sonam Kapoor as its brand Ambassador. Moving forward, the company aims to achieve further brand acceptability among all target segments through a broader offering of cutting-edge handsets that combine mobile phone functionality with enriched content and smart device capabilities for greater high-speed voice and data capacity. Spice Mobility got featured in Forbes 2010 Asia's 200 Best Under a Billion Companies.
Winners of the 'Win Spice Mobile' Contest
Ankeet Pai
Kamal Arya