A fingerprint scanner comes in handy if privacy and security are the top priority. Coolpad Note 3 Lite, priced at ₹6,999, is among the cheapest smartphones in India that feature powerful hardware specifications. The main highlight of the Coolpad Note 3 Lite is the fingerprint scanner. It is the first smartphone to feature a fingerprint scanner at this price. Here are the features of Coolpad Note 3 Lite Fingerprint scanner.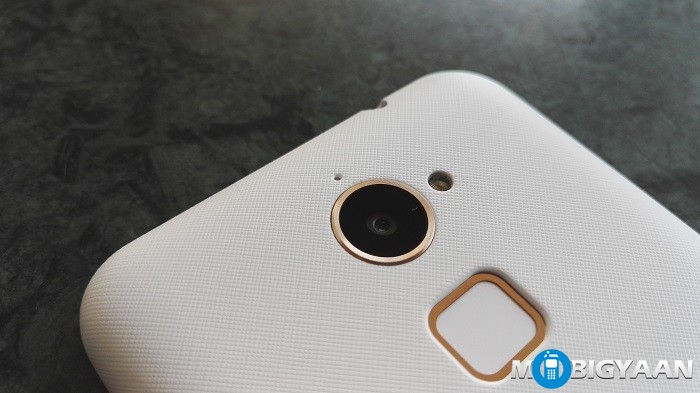 Supports 360-degree finger rotation
The fingerprint scanner supports 360-degree fingerprint recognition. No matter how you place your finger in any direction, the Note 3 Lite identifies your fingerprint and unlocks the phone in no time.
Unlocks phone in 0.5 seconds
The Coolpad Note 3 Lite's fingerprint sensor is very fast and unlocks the phone in just 0.5 seconds. When in sleep mode, if you place your finger on the back of the scanner, the phone unlocks without needing to press any other buttons.
Supports 5 Fingerprints
The fingerprint scanner on the Coolpad Note 3 Lite can store a maximum of 5 different fingerprints. You can add more than one fingerprints which is useful if you want to unlock with other fingers.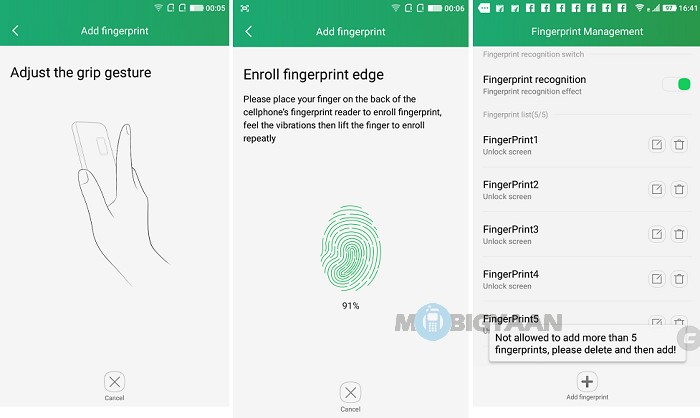 Lock apps with fingerprints
Locking the apps with a fingerprint is much more efficient than a password. The fingerprint scanner on the Coolpad Note 3 Lite can be utilized to secure the apps with your fingerprint and can only be opened or unlocked when you put your finger on the fingerprint scanner.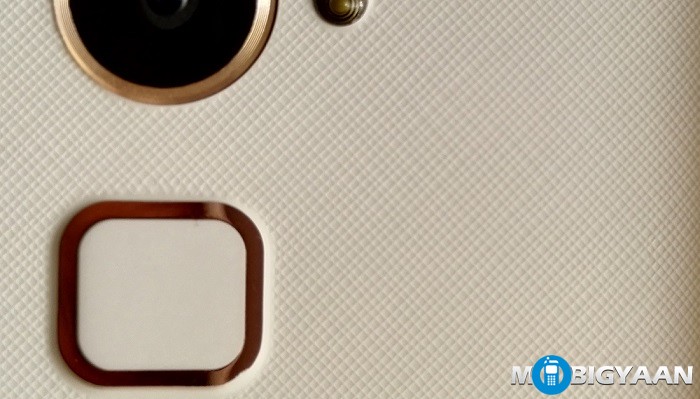 If you have used any third party app lockers to lock your precious apps with a PIN number or a password then you have noticed that it is much better if you lock them with your fingerprints because typing the PIN numbers or passwords in public is not the best option for security.
To lock apps with a fingerprint, there is a pre-loaded app called FP Lock. Secure all the apps you lock using the FP Lock. Let it be Facebook, Instagram, Gallery, WhatsApp or any other, you can lock any kind of apps using your fingerprint.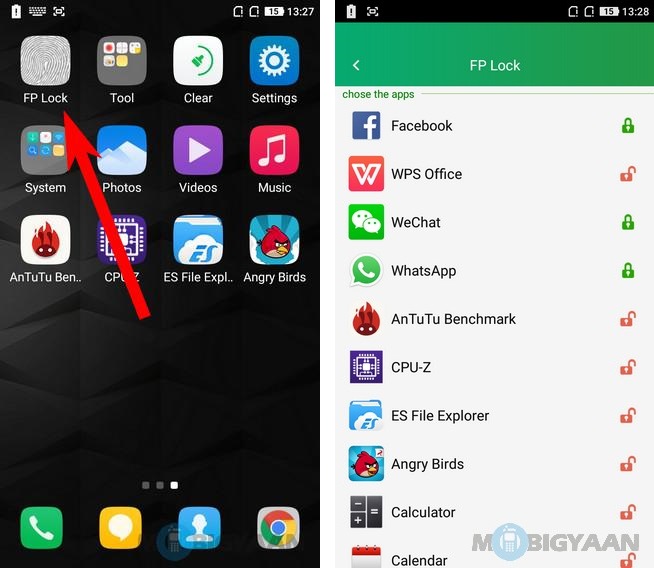 9 Years life span
The fingerprint scanner on the Note 3 Lite has a reliability test of 1 million taps and can be used for 9 years.
So, these are some of the cool features of the fingerprint scanner on the Coolpad Note 3 Lite. If you know any more features, share with us in the comments.
Also, check out our Coolpad Note 3 Lite review.