Coolpad was expected to launch a new smartphone in India on September 23, however, the event has now been postponed and is scheduled on September 30.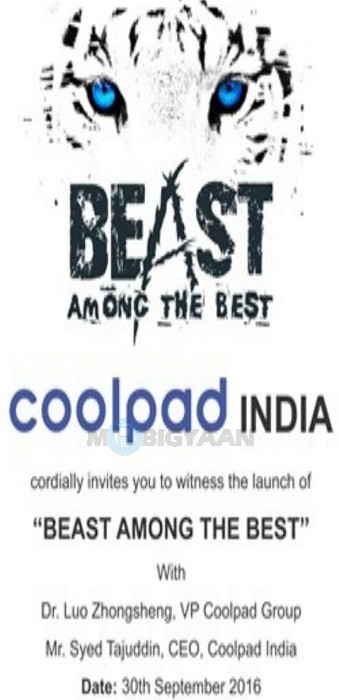 The company has just sent out press invites with the new date. Coolpad is still teasing its upcoming phone using the tagline "Beast Among The Best". Coolpad has also been teasing this smartphone on social media for some time now. However, it hasn't yet said as to which smartphone will be launched.
A quick look at the forums suggest a phone with 4 GB RAM is likely to be launched which might be the Cool1. However, going by the above shown teaser image which was shared by the company on Twitter, a front facing flash is also expected to be present on the device.
Well, given the fact that Cool1 doesn't come with a front-facing flash, we reckon this to be a different smartphone altogether which hasn't been unveiled yet by the company. Also notice the number 5. We won't say that it hints at 5 GB RAM on the device because 5 GB RAM would be odd. We have seen phones with either 4 GB RAM or 6 GB RAM. Having said that, anything is possible. All we can do right now is wait for Coolpad to unveil this smartphone next week.
What do you think, which phone will it be? Any guesses?