Earlier we heard fresh rumours about a pair of phablet from Nokia with one scheduled to be launched in September.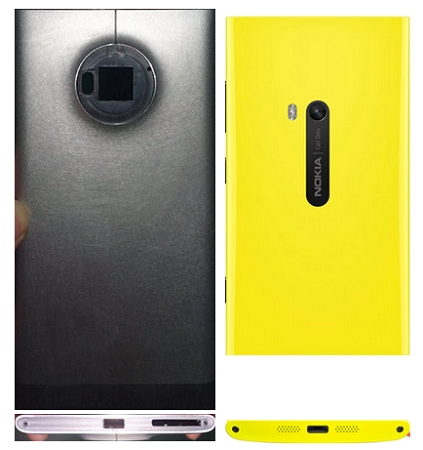 As per newly a leaked image comparing an unknown Nokia device with the Nokia Lumia 920, the unknown device with metal chassis is way longer than the Lumia 920. While the device was first thought to be the rumoured Nokia EOS in metallic body, it is more than the expected 4.5 inch display.
While the details are vague, this could be the phablet that Nokia is supposed to be launching this September. If we are right, this device could be directly competing with the Samsung Galaxy Note, which seems to have almost similar size. This phablet is also said to carry the Pelican-like lytro camera that allows the focal point of a picture to be changed. How well will this phablet stand against the popular Galaxy Note is to be seen.