Of late many start-up companies are trying to compete in the smartphone race by offering some innovative features. One such smartphone – the CREO Mark 1 is launching in India next month.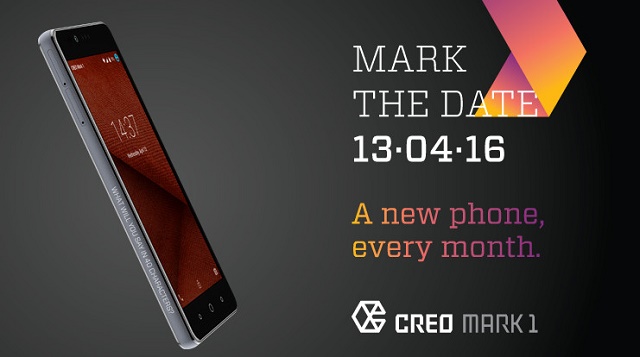 CREO, which was earlier known as Mango Man, has announced that it will launch its first flagship smartphone – CREO Mark 1, running its own innovative OS which is based on Android, in India on April 13. The company aims to keep the phone running like brand new for months together, and more significantly deliver a breakthrough feature every month.
The CREO Mark 1 boasts of a body made out of metal and glass with custom engravings on the side. The handset is said to flaunt a 4.6 inch Quad HD display and would be powered by the MediaTek Helio X10 processor with 3 GB of RAM and 32 GB of storage. Also expected is a massive 21 MP rear camera and a front facing 8 MP camera.