The Samsung Galaxy J3 (2016) is the new smartphone from the Samsung Galaxy J series. The budget handset is launched in India at ₹8,990 and powered by a 2600 mAh removable battery. We check how the battery life performs and here are the Samsung Galaxy J3 battery test results.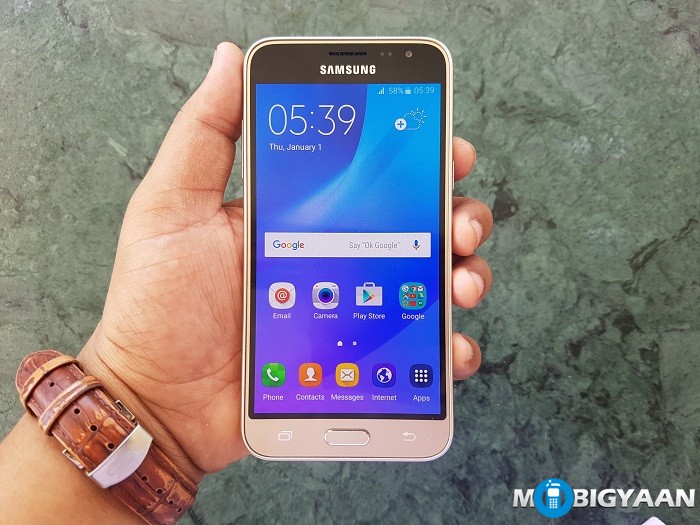 Samsung Galaxy J3 Battery Test Results
We found out that the battery runtime is excellent. We charged the battery to 50% and used it like how a normal user should use. We tested the battery life by playing games like Prince of Persia, Where's My Water 2, Bubble Bash 3 as well as using the apps such as YouTube, Facebook, 1080p videos for a short amount of time, an hour and a half duration of music playback and some shots with the 8 MP camera.
Having a battery with 2600 mAh capacity sounds average for a phone. Surprisingly, the phone survived one day straight with just 50% of the battery power. In our tests, the battery ran around a day and a half on normal use. We believe the phone can survive 2 days without any charge. We are yet to test the battery with high usage in our Samsung Galaxy J3 review.
The AMOLED Display helps to save more battery juice as you already know the black pixels doesn't illuminate. But in the case of LCD display, it takes more battery comparatively. A plus one to the Galaxy J3 for the AMOLED display.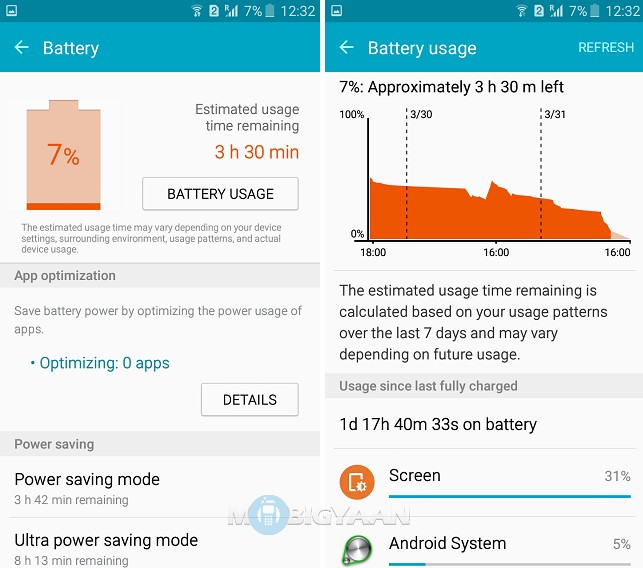 There are battery saving options on the Galaxy J3. Samsung provides two power saving options, Power saving mode and Ultra power saving mode. Furthermore, the new TouchWiz UI has App optimization feature that works the same as Doze feature released for the Android Marshmallow. It optimizes the apps and hibernates them automatically which aren't used frequently. That means the Doze feature simply turn off the apps when you aren't using it thereby saving power.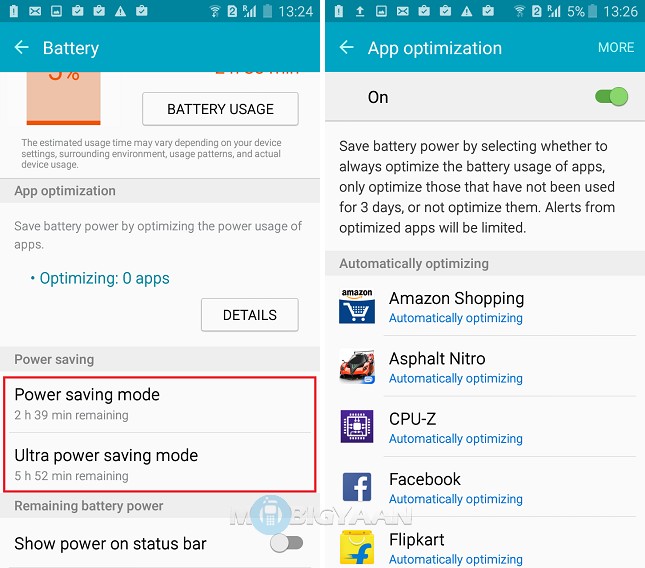 Take a look at the Samsung Galaxy J3 battery table below to get an idea how the 2600 mAh battery performs.
Samsung Galaxy J3 Battery Test Table
[table id=15 responsive=flip /]