As part of the upcoming Independence Day celebration, CREO is offering a massive discount on its flagship Mark 1.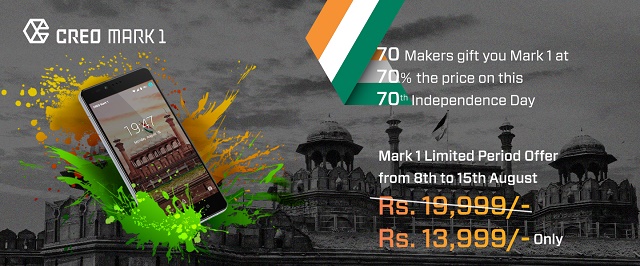 CREO has announced a massive temporary price cut for the CREO Mark 1 on the occasion of the Independence Day. Keeping with the 70th Independence Day of India, CREO is offering the handset at just 70 percent of the price. With the offer in effect, the smartphone, which was priced at Rs. 19999, will now be available for Rs. 13999.
To avail the offer, customers need to visit the offer page and purchase the CREO Mark 1. The offer will begin on August 8 and will go on till August 15 or till stocks last. The company boasts about their 'Make in India' products.