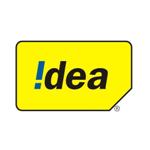 After Airtel and Vodafone, its !dea's turn to re-launch  the same scheme they had in the year 2008. All the key players in Maharashtra which includes Airtel,Vodafone and !dea have re-launched their schemes which were a huge hit in 2008. These schemes are launched to give a strong reply to the On-net packs provided by Uninor and Tata Docomo. This scheme of !dea is a ditto copy of Airtel Friendz and Vodafone Campus back. All the three above mentioned providers had stopped providing the original Friendz/Campus Pack/Gang scheme a year and a half back after launching Friendz-2/Campus Pack-2/New Gang schemes which gave the benefit of On-net calling at 20 paise/min. But according to the new scheme a user will be charged just 10 paise/min for calls made to !dea My Gang(old and new)subscribers.Other local and STD calls will be charged at 50 paise/min.
Following are the Tarrif details:
Sim Cost- Rs.50
Sim Validity- Lifetime
Tariff Validity- 1 year
!dea Gang calls- 10 paise/min
!dea to Other mobile calls(Including !dea per second and lifetime subscribers)- 50 paise/min
STD calls- 50 paise/min
SMS Tariff:
Daily 200 local and national sms free after first sms charged at Rs.1
NO DAILY RENTAL APPLICABLE ON THIS SCHEME!!!
Everyday the first call and first sms will be charged at Rs.1 and after that the "Gang Card" calling and sms benefit will start.
!dea has their strong coverage to boast upon in Maharashtra and Goa circle but apart from that this scheme of !dea will find less customers because other providers like Airtel and Vodafone are providing a complete package for their subscribers which includes GPRS packs at cheaper rates than !dea,better sms packs and better value added services.However,good for those people for whom network coverage is the top priority.Grab this scheme before they again stop providing it,before re-launching it again in 2012(Pun intended!)