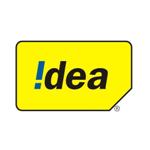 !DEA cellular, has launched a new 'Idea Candy Voucher' in Rajasthan, which gives freedom to make all local calls to any mobile or landline network in the state, at just 30 paise/min or 1 paise/2 sec depending on the plan. The new Idea Candy Voucher can be availed on both, per minute and per second billing plans.
Idea prepaid users would now be able to make calls to all mobile and landline networks at just 30 paise/min on the per minute billing plan, and 1 paisa/2 sec on the per second plan with the "!dea Candy Voucher" which is priced at Rs. 10 and comes with a validity of 30 days from the date of recharge. This voucher will be available at all !dea outlets across the state.
This is a good move by !dea cellular as they strive hard to strengthen their place in a very competitive telecom market. New entrants are already offering calls at lower rates in this state but the price with which this voucher comes will find some buyers in Rajasthan.