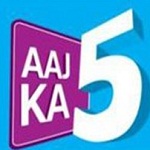 Uninor, the global gsm service provider launched new pocket daily offers priced at Rs.5.  The new pocket offers are only valid for 1 day and can be activated simply at your comfort via USSD Method.
Now, with uninor daily plans you can enjoy full talk time benefit of Rs.5, surfing/download for 30 Mb, 6000 Night seconds (10pm-7am), 3000 Local uninor seconds, 12 Local or STD Minutes, 720 Local/STD seconds or 500 uninor to uninor sms.
For activation of 30 MB, all you need to do is just dial *555*1#, for 6000 local On-net Night seconds dial *555*2#, for 3000 uninor seconds dial *555*3#, for 720 STD or Local seconds dial *555*4#, for 500 uninor sms dial *555*5#, 12 Local or STD Minutes dial *555*8#.
Apart from "aaj ka 5" daily plans, uninor also launched new GPRS packs. The new GPRS packs offer flexibility to choose from denominations of as low as Rs. 5 and as high as Rs.90. With all new GPRS pack priced at Rs.5 gives the freedom to surf 30MB for 1 day, with the new GPRS packs which are priced at Rs. 9, Rs. 14, Rs.24, Rs. 47 and Rs. 90 you can now enjoy free surfing/download up to 60MB, 500MB, 1GB, 2.5 GB and 6GB respectively.