Dead Trigger for Android arrives, Let's kill some Zombies
Madfinger Games have finally made the much awaited game, Dead Trigger available on the Android Platform.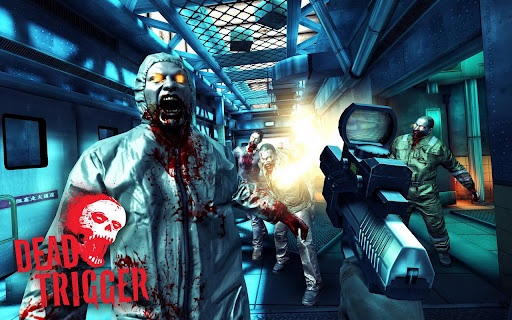 The game carries the story wherein you are one of the few humans who have survived in the world and you have to fight and kill the Zombies in order to remain alive.

The game arrives with some great graphics and effects and all Android devices irrespective of Tegra 3 processor or not can enjoy the game. But Tegra 3 users are bound to enjoy some extra effects.

Features of

Dead Trigger:

Stunning graphics with advanced lighting and post-process effects

Full 3D characters and environments with an unprecedented level of detail

High quality 3D audio and a lively music soundtrack

Character animations recorded using high-end motion

capture

Intuitive

controls

Spectacular

ragdoll

effects (Tegra 3 only)

Water simulation (Tegra 3 only)