Most of us had fallen in love with the design of the Nokia Lumia 800 and later with Nokia 900 when the Windows Phone 7.5 running smartphones were unveiled to the world.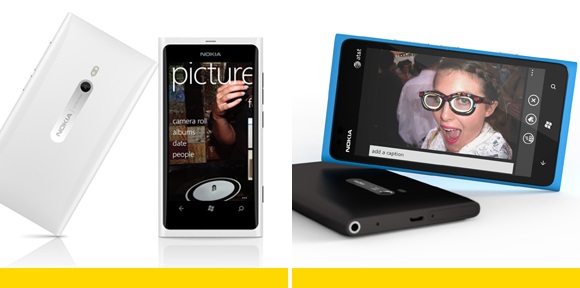 And now both the smartphones have been awarded by the IDSA 'for their distinctive contribution to smartphone design.'

The Jury said which also had 

Jonah Becker, Principal and Creative Director, One & Co. said,

In a market in which it is difficult to stand out, the Nokia Lumia brings a fresh perspective. The iconic form is personal and inviting without sacrificing precision, and the construction is modern, efficient and well-crafted down to the smallest details. It's a bold, gold-worthy effort, and I'm glad to see Nokia reclaim its design swagger. 
 
Last year at the 2011 IDEA awards, it was Windows Phone 7 which had won the Best in Show, now this time it is Nokia's Lumia 800 and Lumia 900 that got honoured.
 
Both the smartphones were in different entries but the Jury felt that the Lumia series was a winner on the whole thus both the smartphone won.