With the focus on improving the relationship between police and citizens to reduce the spate of crimes across the major cities in India, Delhi Police has launched its mobile app.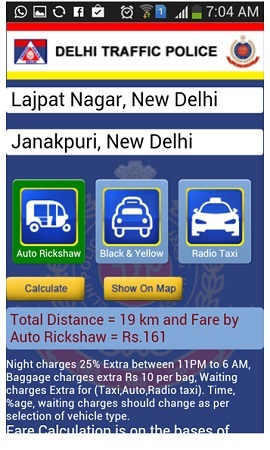 Delhi Lieutenant Governor Najeeb Jung launched the first of its kind Mobile App and upgraded website of Delhi Traffic Police which is developed by the department in association with LG. the app can be used by citizens of Delhi to get instant traffic updates, calculate taxi and auto fares, report defunct traffic signals and fetch all related information right on the smartphones.
The app can also be used to lodge complaints TSR/Taxi drivers for misbehaviour, refusal and overcharging. Information about vehicles towed away by Traffic Police when parked unauthorised or improperly can be obtained. Users can also directly call the Emergency Number. The app is currently available on Android devices and is soon expected to be released for Windows Phone and iOS devices. You can download the app from the Google Play store.