The HTC One is one of our favorite devices for the year 2013 and we are keenly awaiting its successor which has been in the rumor mill already under the code name HTC M8 and now there are some more rumors to quench your rumor thirst along with a mock-up made of resin, yes you heard that right.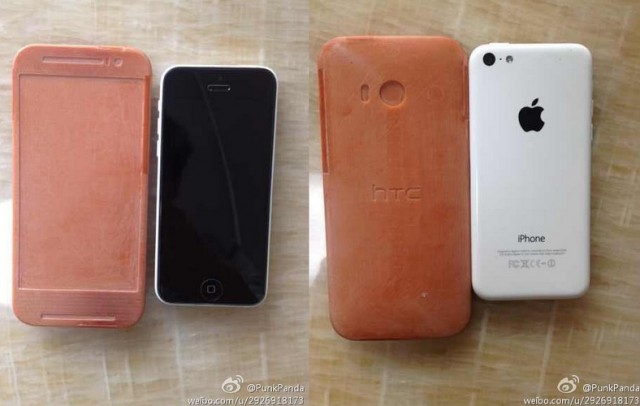 First talking about the mock-up. The mock-up of the HTC One 2 or whatever the Taiwanese company plans to call it looks pretty similar to the current HTC One. We can still notice the BoomSound dual speakers on the front. The pictures compare the mock-up to the iPhone 5c. All in all if we believe the mock-up which i am a little skeptical about then the next flagship from HTC will be pretty similar in design to the HTC One.
Now coming to the leaked details of the smartphone. It is suggested that the One 2 will be a series of smartphones. The report suggests that the HTC One 2 will be unveiled in late February at MWC 2014 rather than a separate event. The One 2 will feature a new camera tech (Thankfully!) which will have separate lenses for low light and bright light captures which sounds cool. There should also be a fingerprint scanner in tow. The first in this "series" of smartphones will come with a 4.9-inch display and come with either the Snapdragon 800 or the recently announced Snapdragon 805.
All in all both the reports are a bit contradictory so we'll suggest you to take these with a pinch of salt and we'll keep you posted as we get to know more about the next flagship from HTC.