Windows Phone has been a little lacking in terms of good safety apps when compared to the heavy weights Android and iOS but now Microsoft has taken the matter in its own hands and launched a new safety app aptly dubbed Guardian.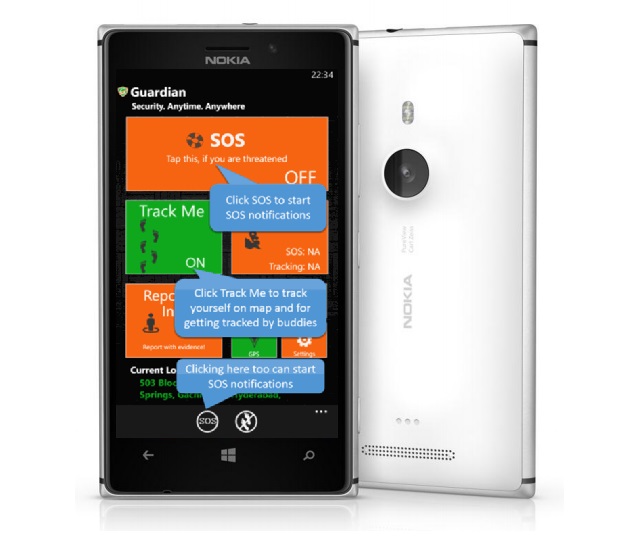 Guardian has been developed by Microsoft India employees and it covers all the features you would want in a safety app. The app will help you when you are in distress and you need the help of a friend. After you fill up all the details in the settings of the app, one press on the SOS button will alert your friends, family and security groups with your location data through SMS in real time. You can also connect to various security agencies, police and hospitals nearby via this app.
There's a 'Track me' feature in the app which lets friends and family track you in real times with the help of Bing Maps APIs. The phone will be traced even if its broken and there's a one touch video recording feature which lets you record videos at the time of distress to use as an evidence later.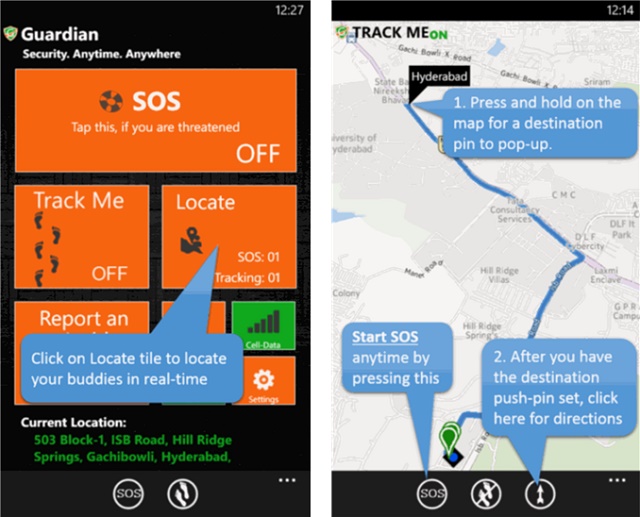 Raj Biyani, Managing Director, Microsoft IT India spoke about the app, "Our employees wanted to do something to enable people to feel safer in our cities. So they used their spare time to develop Guardian. Guardian is a robust personal security app with more safety features and capabilities than any other comparable app available to Indian smartphone users today."
If you are a Windows Phone user then this app is a must have because security is one growing concern in our country so hit the link below and get the app, fill up your details and be safe.
Guardian – Windows Phone Store