The new tab on Google Chrome is not just a plain window but it is now much more stuffed with things of your interest. Before that, it was just an empty tab with shortcuts to the recently visited websites. The Google Chrome's new update on Android has brought a New Tab screen which shows the websites you visit often as well as a section that shows you the suggested articles on Chrome when you scroll to the bottom.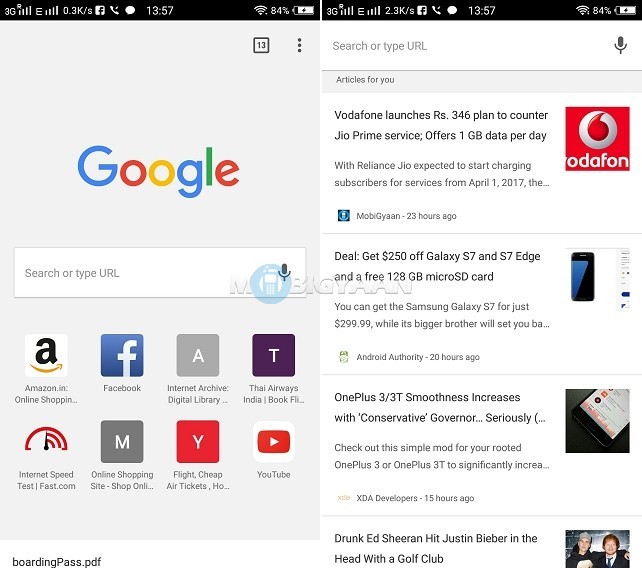 Not all of you like it, you do want a clean New Tab page instead of stuffed one, so you might want to consider disabling because it is enabled by default for everyone. Due to the suggested content, it is likely going to consume any additional resources and slow down the browser especially if you are on an old Android smartphone or tablet.
With this feature turned on, whenever you open a new tab on Chrome, a list of articles will appear upon scrolling. Although these articles come from the websites you visit most often, some of you may not like it on the new tab page. In order to disable suggested articles on Chrome, this is what you have to do.
Disable suggested articles on Chrome on Android
To turn this feature off, just set the two Chrome flags shown below to 'Disabled'. To do that, simply copy and paste the links from below and paste it in your Chrome browser address bar, then tap 'Disabled.'
chrome://flags/#enable-ntp-popular-sites
chrome://flags/#enable-ntp-snippets
You will land on to the relevant flag. Tap the drop-down 'Default' button as shown and choose 'Disable' from the menu for both the flags.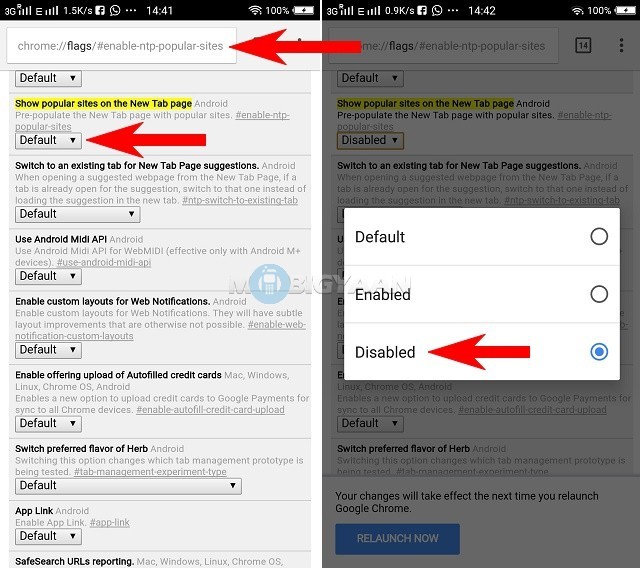 To let the changes take place, you will need to restart Google Chrome browser, the suggested articles section should be gone now. Your settings will stay as it is even after you update the Chrome browser unless Google makes any changes to it.
To revert changes and want the feature back to its default state, open the Chrome flags again and set the flags to 'Default.'
If you using Chrome on a desktop computer, the same flags can be accessed and used to disable the feature.