I would like to share one incident with you. One fine day, I was playing a multi-player game on my Android smartphone. It was an online game which couldn't be paused. I was in the midst of a battle in the game and was leading my faction towards victory. Suddenly a neighbor's kid who was sitting besides me touched the screen. His finger touched the on-screen home button of my smartphone and the game was minimized. When I opened it again, the battle was over and my faction lost some points.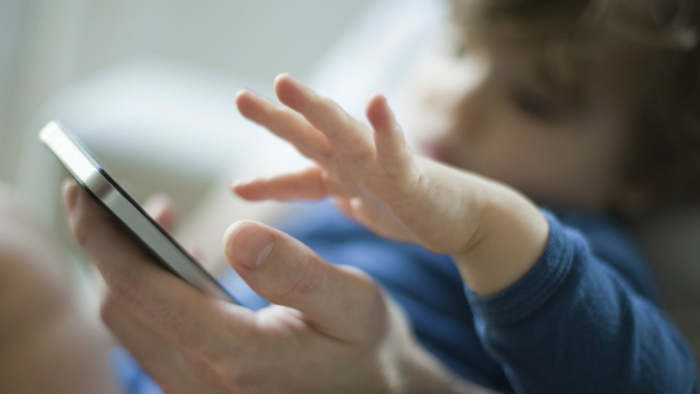 If you are a gamer, you will understand that feeling. Ok, this was about gaming. What if you are doing an online transaction and a kid suddenly presses some button on the touchscreen which isn't supposed to be pressed? Or, what if you are having a video call or watching a video on YouTube? Kids these days are fascinated by gadgets. Many times it happens that they use a gadget better than some old folks. They know features of a certain app which the elderly people are unaware of.
Wouldn't it be good if you can disable the touchscreen while still keeping the screen on? With this tutorial, we show you how to disable touchscreen of your Android device so that you don't have to worry about random touches of kids on the touchscreen of your device. Read on.
How to disable touchscreen when there are kids around you
Step 1: Download the 'Touch Lock – Kids Phone' app from Google Play Store.
Step 2: Open the app and scroll to the right side till the last slide. Tap on 'Enable blocking HOME/MENU button'.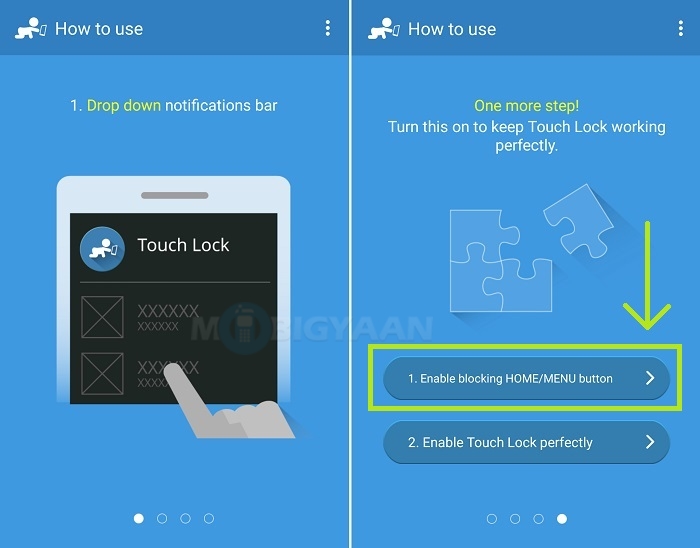 This will take you to the 'Accessibility' menu. Tap on 'Touch Lock' and then toggle the button to turn on Accessibility for the Touch Lock app.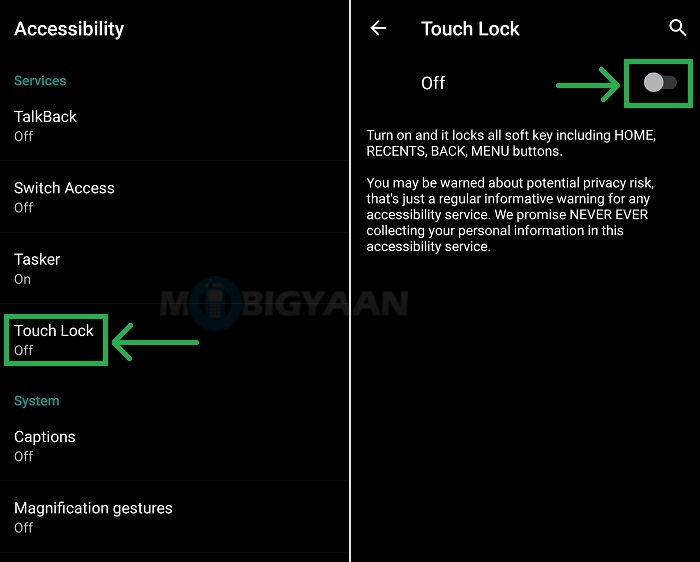 You will be asked for confirmation, tap on 'Ok' and go back to the app.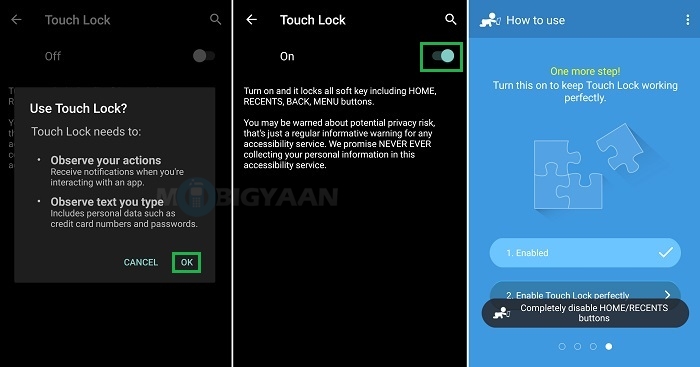 Step 3: Now tap on 'Enable Touch Lock perfectly'. This will take you to the usage access menu. Toggle the button provided against the Touch Lock app.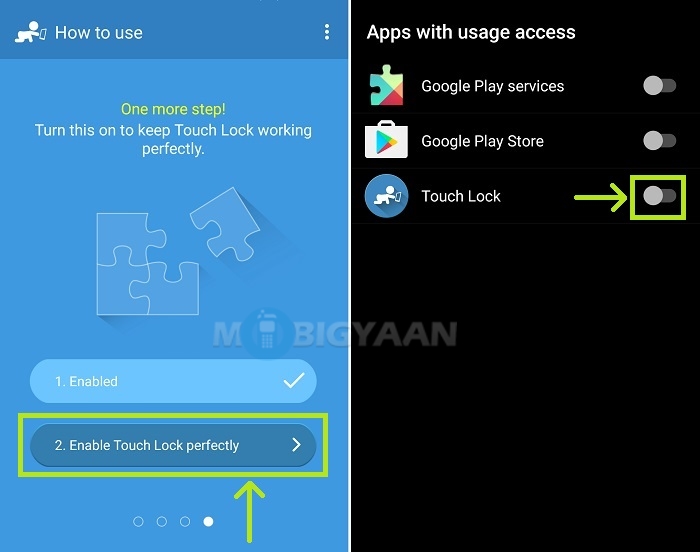 You will be asked for confirmation to provide usage access to the Touch Lock app. Tap on 'Ok' to allow access to the app and go back to the app.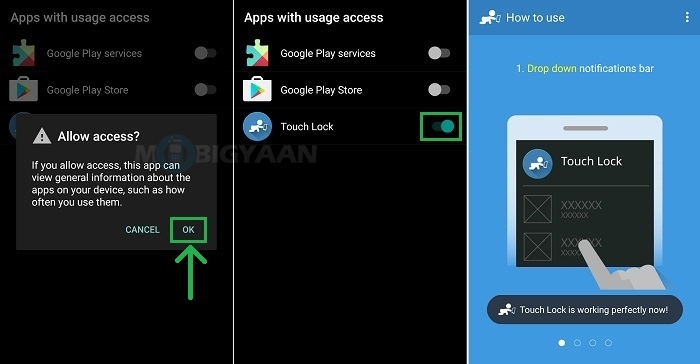 Step 4: Now tap on the 'three-dot buttons' provided at the top-right corner of the app and then tap on 'Settings'.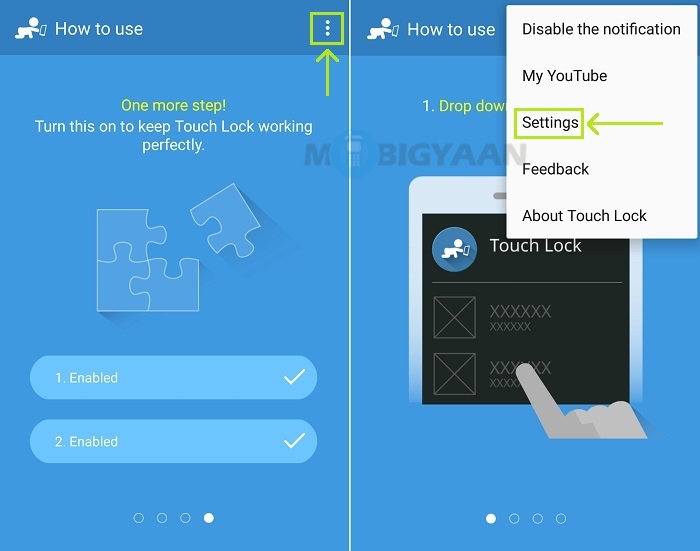 Tap on 'Unlock setting'. You will be presented with three options. Select the one which you prefer to enable the touchscreen.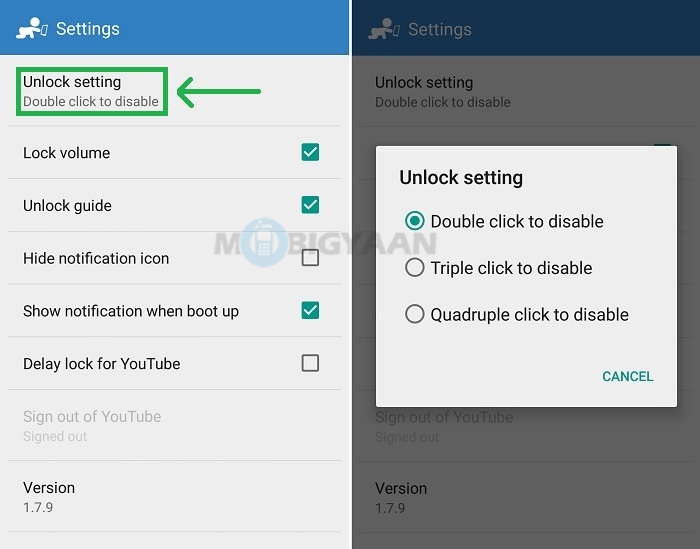 Step 5: After you have set up everything, you will see an icon in the notification bar always. Just drop down the notification bar and tap on the sticky notification of Touch Lock when you want to disable the touchscreen of your device.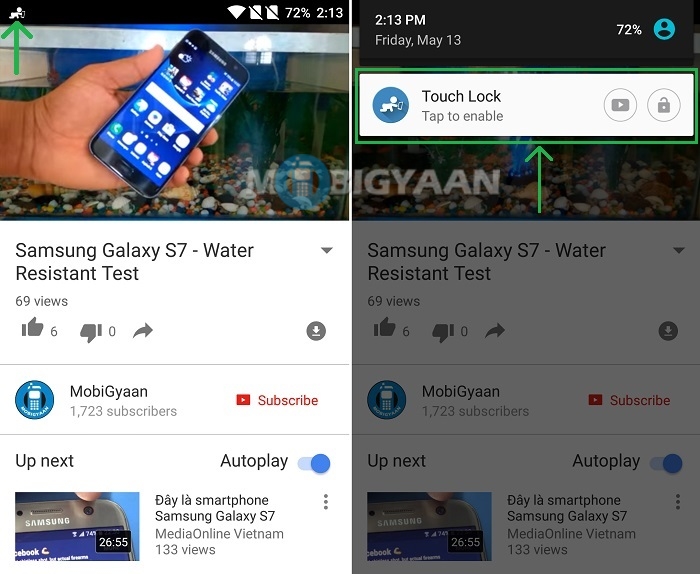 As soon as you tap on the sticky notification, the app will enter full-screen mode while disabling the touchscreen. An icon will also appear on the screen.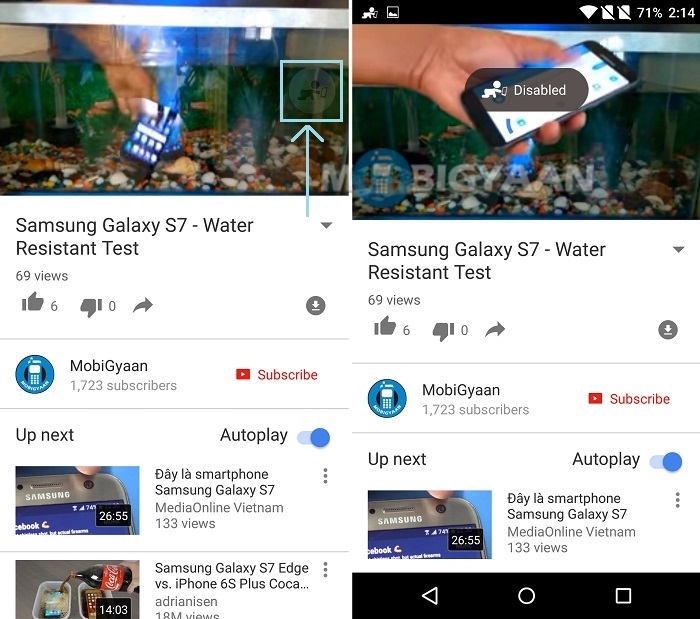 Just tap on that icon whenever you want to enable the touchscreen again. Depending on the unlock setting you chose, you will either have to double-tap, triple-tap or quadruple-tap on the icon to enable the touchscreen.
We hope this tutorial turned out to be useful to you. Be sure to check out our How-To Guides section for more. Also check out 'How to use Child Mode on Xiaomi Mi 5' if you own a Mi 5.