With an aim to provide entertainment on all video platforms for TV viewing irrespective of the screen, Dish TV has announced a new service to enjoy entertainment on the go.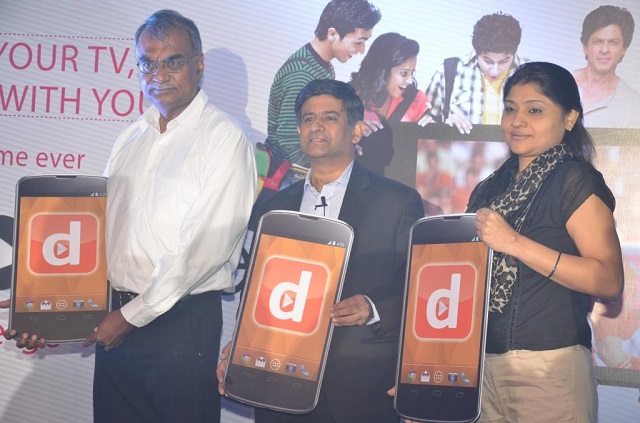 Dish TV, which is Asia's largest DTH service provider, has announced the launch of its online application "DishOnline", which provides a unique TV viewing experience on the go. DishOnline is a full-fledged OTT (Over the top) streaming application that will provide streaming on the go making it easy for TV viewers to watch their show anytime anywhere.
The DishOnline video streaming service enables users to view their favorite show on devices such as smartphones, tablets, laptops, etc. the shows would be available in the form of Live TV, Movies, TV shows and Videos. The service can be enabled by the two DishOnline packs – the JUMBO Pack at Rs. 129 which will include – all live TV channels, all Movies, all shows, all videos and the STARTER pack at Rs.49 which will include all movies, all shows, and all videos. However as an introductory offer, the same will be available at Rs. 69 and Rs. 29 respectively.
Speaking about the DishOnline service, Mr. R.C Venkateish, Chief Executive Officer, Dish TV India said, "As industry leaders and pioneers of the DTH sector, we continue to reinvent and redefine the market with thought leadership to be ahead of the pack. DishOnline is a unique service for all those valued subscribers who want to keep in touch with their favorite shows and programmes even when on the move. We are delighted to offer them the world of unlimited entertainment on the go. This initiative will translate into huge competitive advantage for Dish TV as it is the only service provider in the cable TV and DTH industry to offer this one-of-a-kind facility."