Now Download Nimbuzz for Windows Phone 8 devices
Nimbuzz, which has been working actively to enhance the user experience by providing valuable services has now partnered with Nokia to bring Nimbuzz to Windows Phone 8.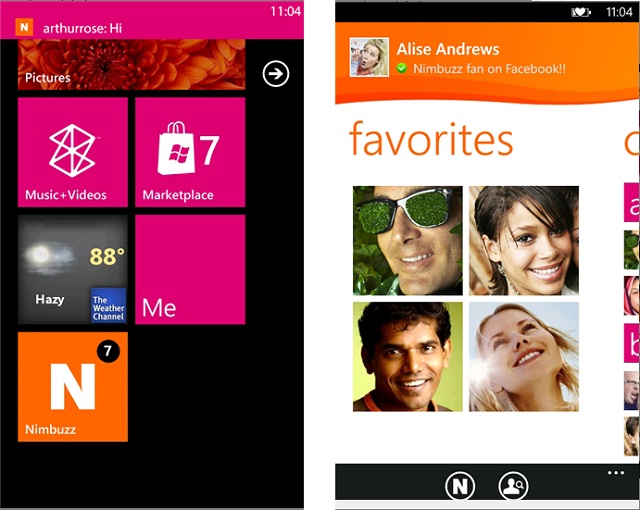 Considering the increasing number of Windows Phone 8 devices, Nimbuzz has released the instant messaging app for the Windows Phone platform. The app uses the Windows Phone 8 OS features to provide resizable Live Tiles that support content from within the app and visible notifications when the home screen is locked.
Using the Windows Phone 8 resizable Live Tiles, users can choose the size they prefer for display on the device's home screen. The tile would periodically flip over to show a segment of the content so a user can decide to immediately to respond, to join a chat group or to view later. Also alerts for chats, group chats, file shares or other notifications, are available even when the screen is locked, thus  alerting the user of pending activity within the Nimbuzz app.
Vikas Saxena, Nimbuzz CEO said, "As the early pioneer in mobile messaging, Nimbuzz has witnessed an increasing choice by consumers to use messaging apps for communicating on their mobiles. Windows Phone as a mobile platform continues to gain traction around the world and our 150 million and counting customers can upgrade to a Windows Phone device knowing their favorite messaging app is available."
To try out the Nimbuzz app on your Windows Phone 8 device visit the Windows Phone Store.