Nokia working on simple Asha phone design
One aspect of Nokia phones that is usually appreciated by everyone is the design. While being in the feature phone range, the Asha phones didn't have remarkable designs, Nokia seems to be working on something to improve the range.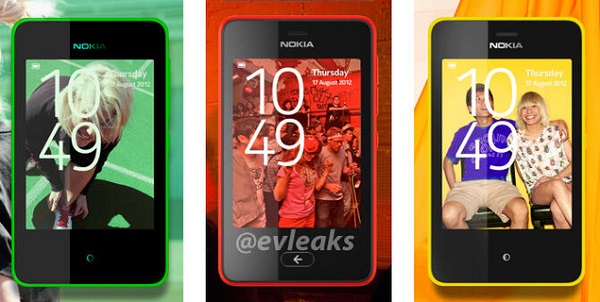 According to @evleaks, Nokia has designed a new concept for the Asha series and it's pictured above. It's obvious that the new design has been greatly inspired by the Lumia series. Also the design seems to have adopted Apples single button in the centre style.
While we expect the middle button to lead us to the home screen, the device in the middle has an arrow which usually signifies back and the other two devices have a simple circle on the button. So what does the button do? Nokia seems to be keeping things very simple in the new Asha design. It is yet to be seen if the new design would help Nokia attract more customers?