After the flash fame and gradual decline of the Draw Something app, the company is back with an upgraded version of the app. The Draw Something 2 promises to captivate more users.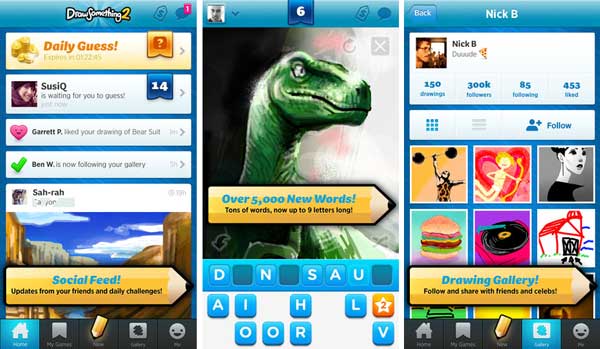 The new Draw Something 2 is currently available only for iOS devices like iPhone and iPad. The new app packs in a lot of new features which are expected to attract a lot of attention. Over 5000 new words have been added to the existing list of words.  The new words also includes nine letter words and phrases. New drawing tools like the pixel pen, pattern pencil, marker and highlighter have been added. The colour palette has nearly hundred colours to choose from.
You can save your best works in the new Gallery and then view your masterpieces whenever you wish. There is also a Free Draw mode added which gives you to practice to improve your skills. The new Draw Something from Zynga, sounds very promising and might create a wave like the first version but it is yet to be seen if it will manage to keep its users hooked.
You can download the premium version of Draw Something 2 for the iOS devices from the Apple App Store for a fee of $2.99 or you could try the free version with the ads.