The Lava W200 is a mini portable wireless router that helps in setting a Wi-Fi hotspot virtually anywhere. This hotspot created can be supports as many as 32 users simultaneously. The router comes with an inbuilt battery of 1800 mAh which not only ensures long working hours of the router but also can be used to charge mobile devices.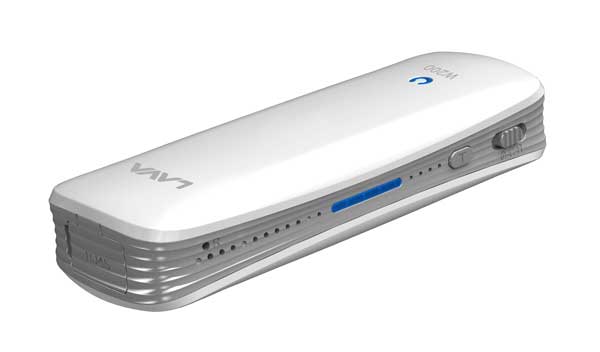 The Lava W200 creates a Wi-Fi hotspot using a 3G dongles or Ethernet connection. This connection can be used by up to 32 users' access to internet at the same time. It is compatible with HSDPA/HSUPA/HSPA+, CDMA EVDO Rev A/B USB modem. Currently only Tata Photon and MTS MBlaze dongles are supported.
The Lava W200 can also supply power to electronic products like mobile phones via USB thus acting as a power bank. The device is pocket friendly and has a portable sleek design.  The Lava W200 wireless router is priced at Rs. 2499.