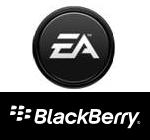 Research In Motion (RIM), the designer and manufacturer Blackberry smartphones & EA Games today announced that the Blackberry Playbook, will have EA Games Need for Speed Underground & Tetris as preloaded games for ultimate gaming experience. The Blackberry Playbook has a 7-inch high-resolution display & is powered by a 1 GHz Dual-Core processor along with a new Blackberry Tablet OS which will enhance the pleasure of tablet gaming.
Research In Motion (RIM) & EA Games further announced that the companies will demonstrate Need for Speed Undercover and Tetris running on Blackberry Playbook, showcasing the tablet's next generation high definition 3D capabilities at this year's Mobile World Congress, (February 14 to February 17, 2011) in Barcelona, Spain.
Tyler Lessard, Vice President, Global Alliances and Developer Relations at Research In Motion said "The BlackBerry PlayBook is an ideal tablet for gaming with an incredibly intuitive touch interface, high end multimedia features and groundbreaking performance that allows  apps to run smoothly and quickly," He further said "We are thrilled to work with EA to offer the popular Need for Speed Undercover and Tetris to BlackBerry PlayBook users right out of the box."
According to Travis Boatman, Vice President of Worldwide Studios for EA Mobile "BlackBerry Playbook owners are in for a thrill playing Need for Speed Undercover and Tetris when the new tablet launches, Bringing these games to the BlackBerry Playbook is an exciting way for EA to deliver exciting experiences to more consumers on a brand new device. The quality built into EA's games showcases the BlackBerry Playbook's performance and appeals to a wide audience of consumers."
Need for Speed is known for an unparalleled white-knuckle racing, creative customization and street style. Tetris, licensed to EA by The Tetris Company, is one of the best-selling games of all time.