eBuddy XMS for Symbian updated with new features
If you are eBuddy XMS users on the Symbian platform, then here's some good news. In less than a month's time, eBuddy XMS has again been updated and this time bringing in more features to the app.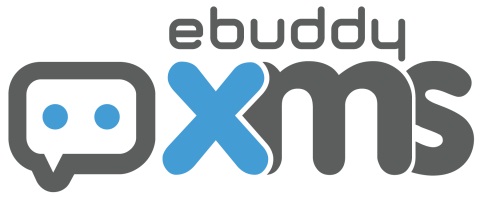 Now the eBuddy XMS app will be able to show users XMS Contact suggestions, add or reject them, cancel and scroll a menu and much more.
The complete changelog of the latest version is as follows:

View XMS Contact Suggestions

Add/reject XMS Contact Suggestions

Picture sending task completion (continue sending picture when you close

app

)

Cancel and scroll a menu

Loads of bug fixes and improvements included
To download eBuddy XMS:

If you have Nokia Symbian^1 Edition/S60 5th Edition (Nokia 5228, 5230, 5233, 5235, 5250, 5530 XpressMusic, 5800 XpressMusic, 5800 Navigation Edition, C5-03, C6-00, N97, N97 mini, X6) please follow this link to download the application: http://bit.ly/McKXz9

If you have Nokia Symbian^3 Edition/Anna/Belle (Nokia N8, C6-01, C7-00, E7-00, E6, X7, 500, 603, 700, and 701) please follow this link to download the application: http://bit.ly/zuTg9s