There is a heated up court-room trail going on between Apple and Samsung after both the companies have filed accusations against each other that the other has infringed on its patents.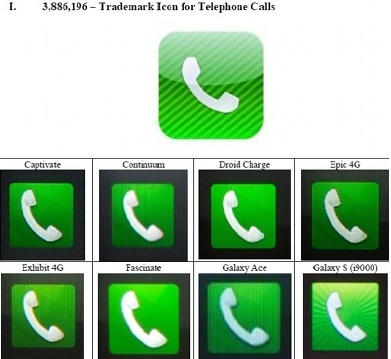 And now in the second week of the trial, Cupertino based Apple has presented to the court, evidence that suggest how Samsung has 'copied' its trademark icons used in iOS and made the icons of TouchWiz similarly.

As you can see above (and below), we get an insight of how the Telephone Calls icon looks on iOS and how it has looked at different Sammy devices from Captivate to Galaxy S.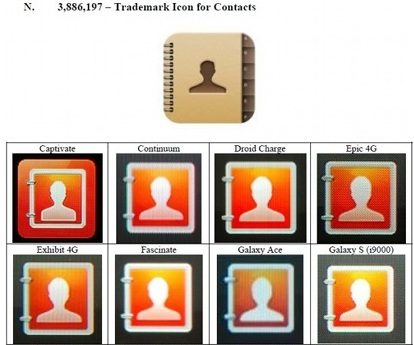 Also included in the proof submitted by Apple are the pictures of other icons that Apple claims that the Korean giant Samsung has copied its icons in all of it's for services like Music, Photos, Settings, Notes and more.
 
For now, we'll have to wait and see how the Jury who is looking into this high voltage trial reacts to the accusations of Apple and what is the judgement in the matter.
 
Catch more pictures on the source link below.