eBuddy XMS updated for Windows Phone and BlackBerry with Group Chat feature
eBuddy XMS, the app which lets you send unlimited SMS with a twist to other XMS users has been updated to version 2.0 for all BlackBerry and Windows Phone smartphone, bringing in the popular Group Chat feature to these devices.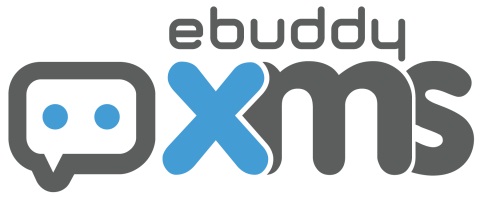 Now with the Group Chat feature XMS users can add upto 30 friends in to a single group conversation and have a great time chatting with them, that too for free.
If you are wondering as to how you can start a group chat, then is very simple. First, XMS to one contact and then press on the "start group" icon on the bottom of the screen to add more participants and that's it. You can add up to 30 friends to one group conversation.

Currently Group messaging is available on XMS for iOS, Android, Blackberry and Windows Phone. Support for Nokia platform is coming very soon! The best part of eBuddy XMS is that if you are away from your smartphone and working from your PC or Laptop, you can also access XMS from the Web and the conversations are also instantly synced between your mobile and PC.