Exclusive : BSNL to offer Online Recharge Facility for Prepaid Broadband & WiMAX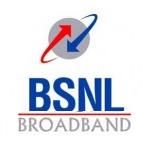 The day is not far when BSNL will start offering online recharges for its Prepaid Broadband service and WiMAX. (Currently one needs to visit BSNL Customer Service Centers or BSNL franchisees to get a recharge.) We have learned from our sources that the state owned operator will start offering online recharge service for its Prepaid Broadband and WiMAX from 14th March 2011 through its selfcare portal http://www.data.bsnl.in. Initially BSNL will offer online recharge facility only through Debit Cards and Bank accounts.
Puneet adds : This online recharge facility for Broadband and WiMAX will surely make the recharge process easier and this online recharge facility may help BSNL to get new subscribers for its Prepaid Broadband service. However it would have been better if option for recharge though Credit cards would also have been offered, but none the less its a good move by BSNL and I expect BSNL to introduce online recharges through Credit Cards soon.