airtel 3G comes to Mumbai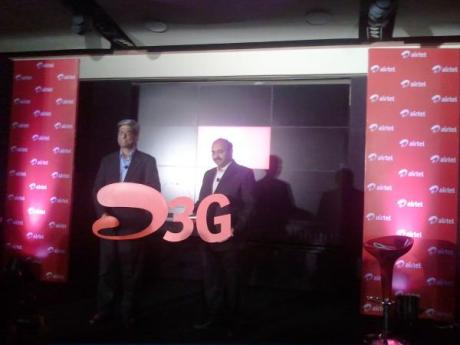 From last few days we were hearing about airtel's Mumbai launch and today it happened. India's largest telecom operator (in terms of number of subscribers) today announced the launch of its 3G services for Mumbaikars.
Commenting on the 3G launch in Mumbai, Atul Bindal, President – Mobile Services, Bharti airtel said, "Mumbai is the commercial and entertainment capital of India – and therefore at the leading edge of driving a paradigm shift from voice to data services. With the highest data penetration in India of over 20%, the city of Mumbai truly represents the data revolution story that our country is currently witnessing. As we bring the power of 3G to Mumbai today, we are confident that this launch will add impetus to the expansion of data services in India. Whether stuck in office, or on the move – all Mumbaikars can now experience airtel 3G services and enjoy high speed internet access and a host of other exciting services on their mobile devices".
Already launched in the cities of Bengaluru, Chennai, Coimbatore, Mysore, Manipal, Udipi, Jaipur and Delhi NCR– airtel will launch its 3G services in all 13 3G-license circles by March 2011. Having commenced the rollout of its 3G services a little over a month ago, airtel has already achieved the milestone figure of half a million 3G customers across India.
Tariff Details of Airtel 3G (Mumbai)