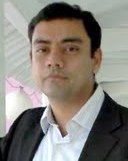 Last year in June, netCORE Solutions Pvt. Ltd. announced the launch of MyToday SMS SuperStore. With close to 300 subscriptions to choose from, MyToday SMS SuperStore is the Biggest SMS SuperStore. We spoke to  Mr. Abhijit Saxena, CEO of netCORE Solutions Pvt. Ltd and asked him about the challenges faced, response from users and lots more. Here is an exclusive interview with Mr. Abhijit Saxena
.
1. It has been about 7 months since you launched the premium version of MyToday. What have been the major challenges faced?
It is much more than just a premium version of our free service. First, we moved from an ad-supported to a subscriber-paid model. Second, we opened our platform up to any partner who wants to provide quality content. So it's a mobile VAS marketplace now. Third, while we have started with SMS subscriptions, this marketplace will host mobile products and services beyond SMS too. 
Because this is a direct-to-consumer business, our challenges have been two-fold – reach and payments friction. Our focus now is to deliver the best possible service experience before any major scaleup.
2. What has been feedback from your users?
It has been very positive. Of everyone who tried MyToday, over 50% have wanted to pay for it. This includes people for whom this was their first MyToday experience. Our customers are delighted by two things: one, the sheet variety of SMS subscriptions in our catalog –  we have close to 300 subscriptions to choose from – which they cannot find anywhere else and two, even for mainstream content like news, cricket, Bollywood, the great value for money that we offer. About 10% of all our subscribers have 'gifted' some part of their prepaid balance to friends and family and signed them on to MyToday. Almost 80% of all our subscribers have said they would recommend MyToday to other people. We have also signed up over 30 content partners, who are among the best in their sector. They are very excited about MyToday because this is a great way for them to tap into a new medium – mobile – in addition to their existing media (whether print, TV or web).
3. What are people willing to pay for?
A very wide variety of SMS subscriptions. With such a service there is no point in looking at what is 'doing well', because it's a marketplace. Whatever content has mass appeal – astrology, cricket, entertainment and similar – will have higher numbers of subscribers. But the real value of MyToday is that because of the wide range of content, there is always something that appeals to you. A large number of our niche SMS channels have small numbers of highly loyal subscribers. But together they make up a very large number.
While the median price of a subscription is Rs. 10, the average recharge amount is Rs. 140! Which means people are paying for more than 1 year's subscription up-front. The popularity of cheque as a payment method is also encouraging – our surveys indicated that people would prefer dropping a cheque to Netcore in their nearest ATM, so we rolled out such a method. This accounts for about 40% of all our payments now. Most also subscribe to two or more subscriptions. Finally, we have worked hard to bring our payment transaction error rate down to 10%. This is far better than the industry standard.
4. Are you finding it difficult to convince people to use your Premium service?
Not at all. The intent to pay is astonishingly high, over 50% as I said. We have been vindicated in our bet that there is a large mass of people who want to move beyond voice, ring-tones and wallpapers. And as we continue innovating with payment collection methods, we will be able to ramp up conversions even higher.
5. How many SMSes do you send per day?
The absolute number will increase with the increase in subscribers, so it is irrelevant. Most of our 'live update' SMS channels send anywhere between 4 to 6 updates a day. Most of our 'SMS packs' send anywhere between 1 and 2 SMSes a day. The key is to be predictable, your customer expects that SMS from MyToday at a set moment in his or her day.
6. What are the opportunities that you see in the space?
There are tremendous opportunities in the direct-to-consumer VAS space. Beyond SMS there are opportunities for every kind of content that can be consumed on the mobile device – whether it is multimedia, gaming, other published material, networking, local services, plugging into Government services and so much more. A huge number of Indians treat their mobile device as their identity. It is through this device that they interact with the world around them. How can we build services for that?
7. What are your plans for the current year in terms of new innovative value added services?
Like I said at the beginning, our first area of focus is delivering the best possible experience for our current service, including content quality, reliability, communication, payment collection. Once we have achieved that, we can tap into any of the opportunities I outlined in your previous question. Netcore has tremendous reach via voice, email and SMS, so we have the ability to dramatically scale. Finally, we are also creating a large distribution setup so that purchase and recharge of our mobile VAS services becomes much easier.
8. As Cricket World Cup is round the corner, are you planning to come up with any special Cricket World Cup Packs?
Yes certainly. We will launch a pack specially for the World Cup that offers great content and great value for money. We are also considering similar packs for the World Cup and beyond. We will have details on www.mytoday.com as we introduce these packs.