Explore Delhi as it celebrates its 100 years with the Delhi City Reporter app
Delhi recently celebrated its 100 years of being India's capital and to honour that GAPPS software has launched a new app which provides the user with almost every information about the capital city. The app is available on iOS and Android.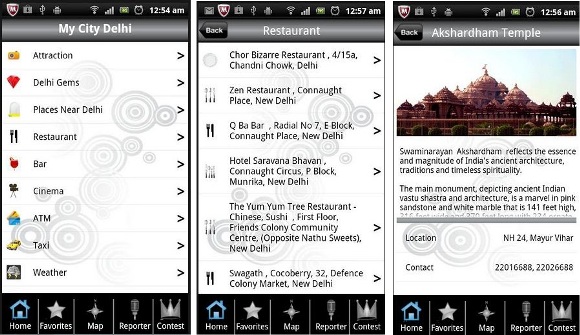 People can find all sorts of relevant information on this app and can make use of its interactive and usable features to do the following:

1) Click and report any issues or problems with the City to relevant authorities
2) Share images and reviews, directly from the App to the internet world and friends via Facebook, Twitter and Emails.
3) Travelers can share their trip itinerary with all friends
4) User can find routes and distances for places of interest from their current location
5) Interactive Map features providing info about city and metro etc.
The app is perfect for people who want to explore the city as it provides various information like:
Places of attraction

Places near Delhi

Restaurants

Bars

Cinema places

ATMs

Weather Info

Taxi

Hospitals

Emergency Numbers

The reporter tab lets you click pictures from your handset's camera and lets you share it on Facebook, Twitter and Email. There is also a detailed map of the city, and a contest tab that has various contests for you to take part in including photography and a blog contest.

You can download the app for Android over here.