Facebook for Android and iOS users will have to switch to Messenger for messaging
For the mobile users who are currently using the Facebook app to message and chat with your friends, you may have to soon switch over to the Messenger app.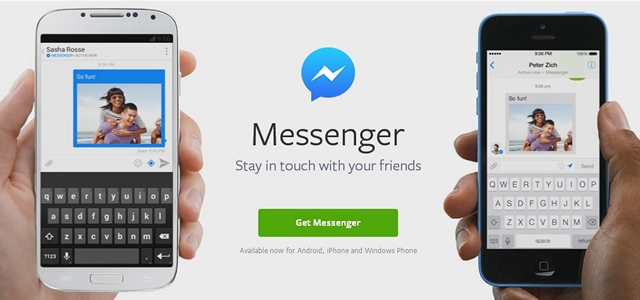 According to Facebook, the company is planning on eventually terminating the ability of Facebook app users to send and receive messages from within the app and would instead have to switch over to the Facebook Messenger app. The latter app will be used exclusively to send and receive messages as part of the company's new strategy to provide standalone apps.
After the message support is killed, users will only able to see the pending messages from the Facebook app and will be redirected to the Messenger app to read and reply to the message. Facebook also claims that the Messenger app is 20 percent faster and more reliable for messaging than the Facebook app.
The company commented regarding the move saying, "In the next few days, we're continuing to notify more people that if they want to send and receive Facebook messages, they'll need to download the Messenger app. As we've said, our goal is to focus development efforts on making Messenger the best mobile messaging experience possible and avoid the confusion of having separate Facebook mobile messaging experiences. Messenger is used by more than 200 million people every month, and we'll keep working to make it an even more engaging way to connect with people."