Facebook keeps rolling out new features to its standalone Messenger app every now and then. The last feature that Facebook Messenger got was Messenger Day which is a copy of Snapchat Stories. Well, Facebook has announced two more features now for its Messenger app – Message Reactions and Mentions.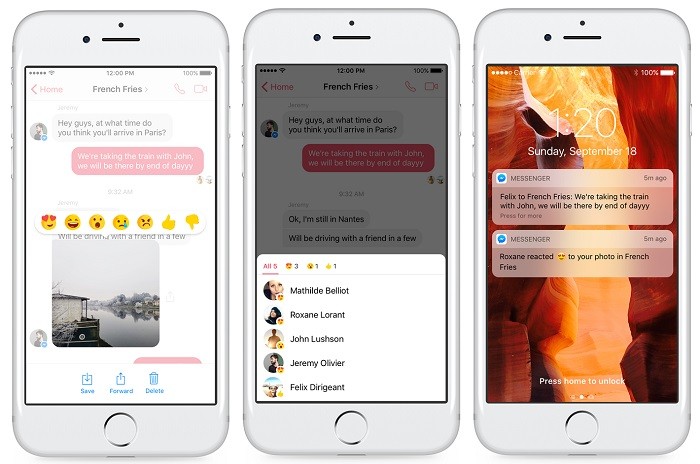 Facebook introduced Reactions last year which can be found alongside the Like button on the desktop version of Facebook along with its main app. Well, Message Reactions are a bit different as they are meant for the Facebook Messenger app. As the name suggests, you can react to the messages in a chat. To add a reaction to a message, you simply long press on it and then tap on the love, smile, wow, sad, angry, yes or no emojis.
Also, you will be able to see who and how people have reacted to a message. You will also be able to see how many people reacted to a message with the same emoji. This is similar to what you see on Facebook's desktop version and its main app. Apart from this, you will see a small animation in the conversation when someone reacts to a message that has been sent by you. Message Reactions can be used to react on a text message, stickers, videos, GIFs as well as an emoji.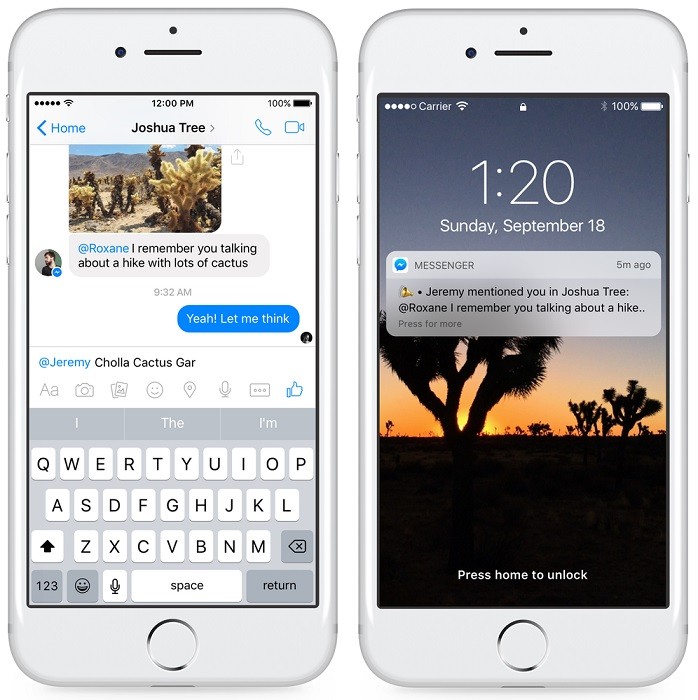 Speaking of Mentions, we don't think we need to explain this one to you. Facebook already lets you mention people in comments and posts by using the @ symbol. However, you will now be able to mention people in Messenger group chats as well using the same @ symbol. Once you send the message in the group chat with someone mentioned, that message will appear with highlighted text for others in the group.
Also, when someone is mentioned in a group chat, he/she will receive a special notification indicating that he/she has been mentioned in the group chat and are being called. By tapping on the notification, that person can jump straight to that message in the group to reply to it.
Facebook will be rolling out Message Reactions and Mentions for Work Chat in Workplace as well. Both these features are being rolled out globally to all the users and everyone should have them in the coming days.