Facebook for iPhone and iPod touch updated with Timeline
After releasing Facebook Timeline on web globally and updating Facebook for Android app, Facebook has now updated Facebook for iPhone and iPod touch to v4.1.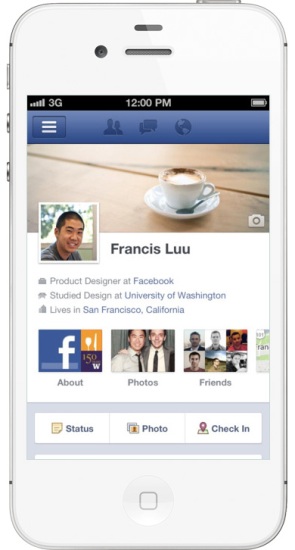 According to early reviews the update brings in some speed in terms of overall functionality and especially with photos. According to Facebook the Timeline support will soon arrive to the iPad too.

Some of the features in the latest v4.1:
Friends list: Now you can easily manage your friends and grant separate privacy access to them from your iOS device itself.
Better photo management: With this update, the access to photos is now quick and loads faster. Also there is improvement with commenting, and photo uploading.
Subscriptions: Now it's not necessary to befriend a person, because you can subscribe to their updates. Subscriptions allow you to follow more than just friend's updates on Facebook and follow celebrities, journalists, and others. This feature was till now available on Facebook web only, but now it's available on Facebook for iOS too.