Even as Facebook has been constantly adding features to keep friends connected, the company has now introduced the live location feature for Facebook Messenger.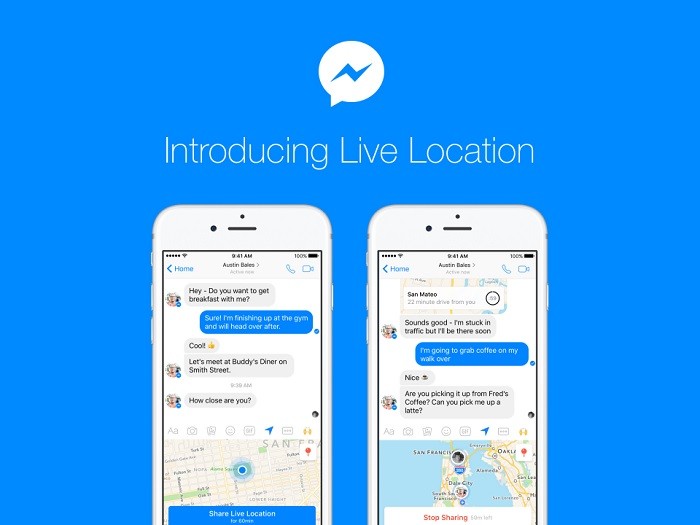 Facebook has announced the introduction of the live location feature for Facebook Messenger. The feature would allow users to share their location with friends and family in real-time. This would essentially help people coordinate with other users by estimating the how close or away the user is.
While Facebook Messenger already had support for location sharing, with live location sharing, the location point moves along with you on the map so your friends and family can track your movement. The feature can be availed in a single person chat as well as in a group. However, this feature would be available only for 60 minutes at a time.
To enabled live location sharing, users need to click on the More icon and select Location in the chat menu. Users would then get an option to share the current location or enable live location sharing by clicking on the blue bar. Users can instantly stop the live location sharing feature by clicking the Stop Sharing option.