Keeping up with the growing popularity of Truecaller in India, the company has launched the Truecaller 8 version with many new features.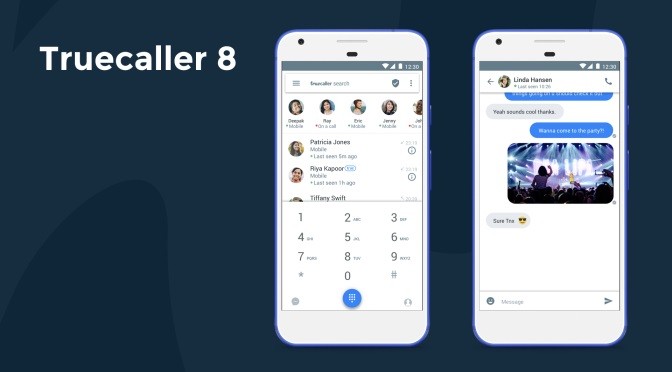 Truecaller has announced the launch of the Truecaller 8 for Android, which brings in quite a few new and interesting features. For starters, Truecaller has added SMS inbox that will identify unknown SMS, block spam and block contacts by name and number series. Additionally, users can send pre-defined messages and emojis to friends and family when driving, busy in office, in case of emergency.
Truecaller has partnered with ICICI Bank to launch the Truecaller Pay feature which would allow users to send and receive money. Users can create their unique Virtual Payment Address (VPA) in the app after which they can send and receive money using any UPI ID, or mobile number registered with the BHIM app.
Truecaller also partnered with Google to bring Duo video calling within the Truecaller app. The feature is expected to be rolled out to Android and iOS devices in the next few weeks. Truecaller has also partnered with Airtel to launch Airtel Truecaller ID for feature phone users, which would offer a Flash SMS of unknown numbers before they receive the call.
Speaking about the release, Alan Mamedi, CEO and Co-founder, Truecaller, said, "We have been able to build a mobile identity platform and ecosystem that more and more people are relying on a daily basis to build safe and meaningful services on top of it – and today we're finally able to showcase the true potential of Truecaller."