Few years back Facebook had introduced SMS integration for its Messenger app but had to remove due to unprecedented complications. Now the feature has been re-introduced with the necessary improvements.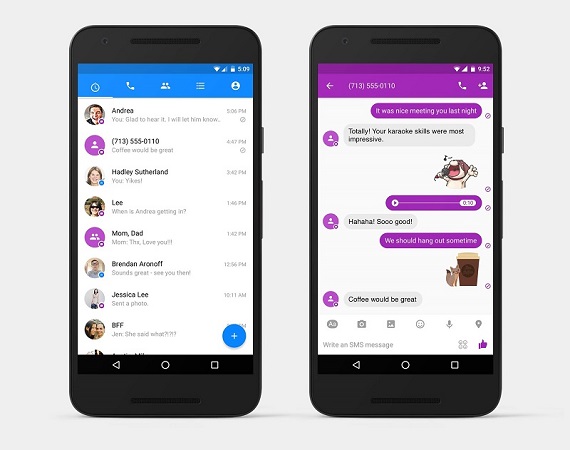 Facebook has announced the Messenger app for Android is getting SMS support. The feature, which was apparently in testing phase since early 2016, is expected to be available to all Messenger users. With the new feature, users will be able to send and receive SMS messages from Messenger by replacing the existing SMS app.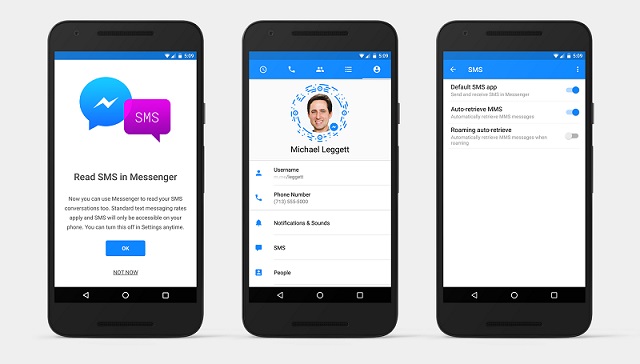 With the new SMS feature users can view and respond to your SMS conversations in Messenger. However, the SMS conversations will be in purple while the Messenger conversations will be in blue, to help easily differentiate. The messages are sent and received via SMS and standard SMS charges will be apply. Facebook said that SMS in Messenger does not send, upload or store your conversations on Facebook servers.
Download Facebook Messenger for Android