While Facebook has always been striving to reach out a greater market, the company has now launched a lighter version of its popular Android app.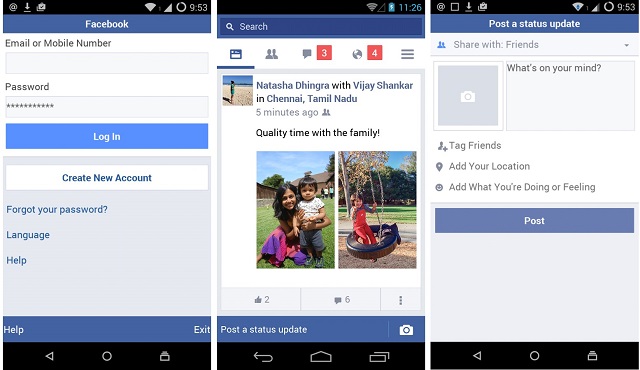 Facebook has quietly released the Facebook Lite app for its consumers in the emerging markets. The new app, is also designed to suit the low-end smartphones which are predominant in the emerging markets. Interestingly, while the official Android app weighs in at 27 MB, Facebook managed to compress the size of the Facebook Lite app to just 252 KB.
The Facebook Lite app is currently available in upcoming markets like Bangladesh, Nepal, Nigeria, South Africa, Sudan, Sri Lanka, Vietnam and Zimbabwe. The app contains the majority of the features but slightly compromises on the user interface. The app would obviously consume lesser data thus working efficiently in locations with slower internet connectivity.