With the hope of getting the true Indian spirit out in the local population, Reverie has launched the Swalekh keypad.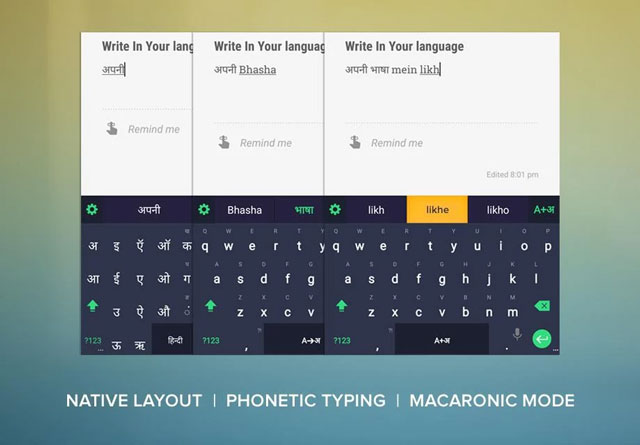 Reverie Language Technologies has announced the launch of the Swalekh keypad, which is the company's first multi-lingual keyboard for Android. The keypad has support for 11 Indian languages including Assamese, Bengali, Gujarati, Hindi, Kannada, Malayalam, Marathi, Oriya, Punjabi, Tamil and Telugu.
The Swalekh keypad can be used in the native, phonetic and macaronic mode. In the native mode users can type using the native language character keyboard. The Phonetic mode enables users to type in English, the text gets converted into their language of choice automatically. The macaronic mode enables users to communicate in their native language and in English. The Swalekh keypad can be downloaded for free from the Google Play store.
Speaking about the Swalekh keypad, Arvind Pani, CEO, Reverie Language Technologies, said, "After months of research, Swalekh has been designed and developed keeping non-English users in mind. We pride ourselves in calling it 'Made in India, Made for India product. At Reverie, we have always aimed to address the local language user experience problem from all angles – be it typing, reading, quality of fonts, content discovery etc. I'm confident Swalekh will take the local language user experience up by many notches and it will set a trend among digital users to express themselves in their local language."