Facebook Mentions, an app for verified public figures which was available for iOS users until now, is now available on Play Store. Yes, that means verified public figures/celebrities who use an Android (not all public figures use iOS, do they?) can now make use of the Facebook Mentions app to connect with their followers and fellow celebs.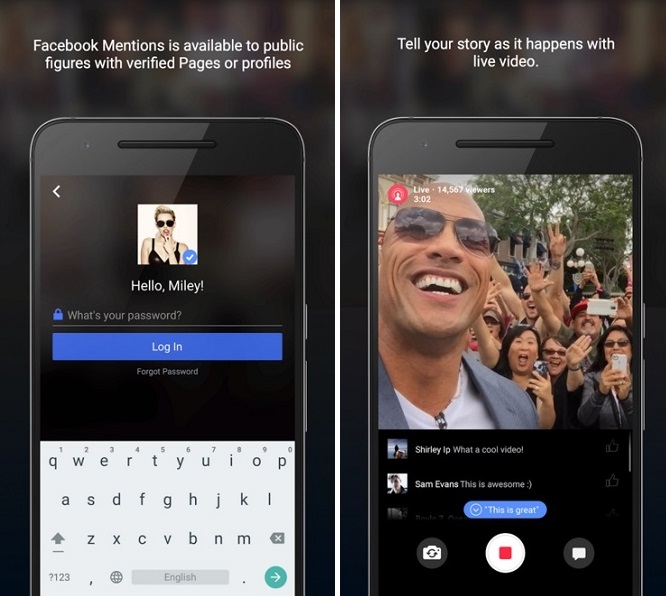 The Facebook Mentions app is currently only available to verified public figures which includes people like actors, politicians, musicians, journalists, CEOs and other influencers. Non verified people like you and me will have to make do with the Facebook for Android app.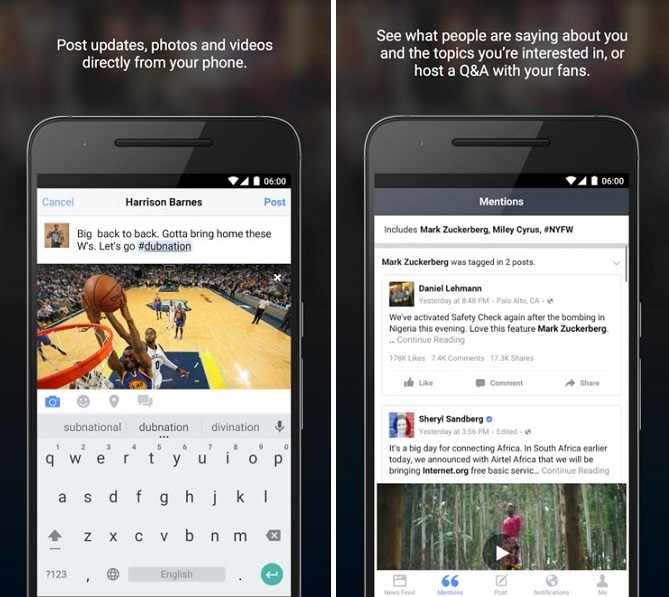 So, unless and until you are not a verified public figure, this Facebook Mentions app isn't much of a use to you. Neither on iOS, nor on Android.
Features of Facebook Mentions app for Android:
Go Live: Lets you tell your story with the help of a live video as it happens.
Talk with Followers: Lets you see what the people are talking about you. Also lets you search for the topics you are interested in.
Stay in the Loop: Lets you see the posts from the people you follow and see what's trending on Facebook.
Start a conversation: You can share status updates, photos and videos with your followers, all directly from your Android phone.
Are you a verified public figure? If you happen to be one and decide to install this app, do share your experience with us. If you are a verified public figure wanting to gain access to Facebook Mentions, you can sign up from here. You can also download the Facebook Mentions app from Google's Play Store on your Android.