While we were trying to get the new Facebook Home, we got updates for the core Facebook app and the Messenger app, and it has pleasantly surprised us. Some nice and interesting features are seen in the new update.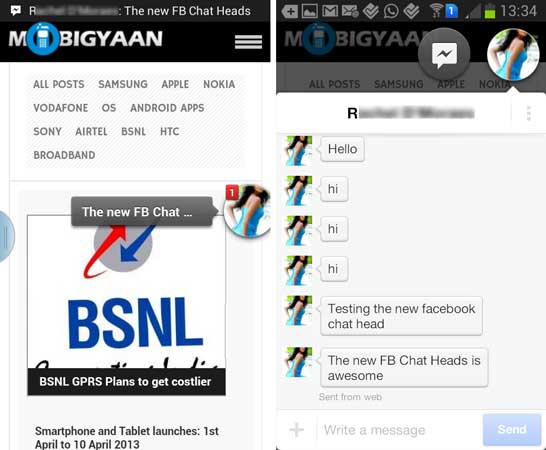 On updating the Facebook Messenger app, we saw two new unique things in the update. First, the Chat Heads feature which is from the Facebook Home is already active on the Messenger. With Chat Heads, you get a notification along with the message in the bubble when you are using other apps. On clicking the bubble you are directed towards the Messenger where you can read and reply to the message.
The second feature is that Text messaging is enabled on the Messenger. With this feature enabled, texts appear alongside regular Facebook messages in the Messenger but the same are not available on the desktop version of Facebook. So go get your Facebook Messenger app updated now.