The last update that Facebook Messenger got brought the feature which lets you add multiple accounts in Facebook Messenger on Android. Now the Facebook Messenger for Android is receiving Material Design overhaul.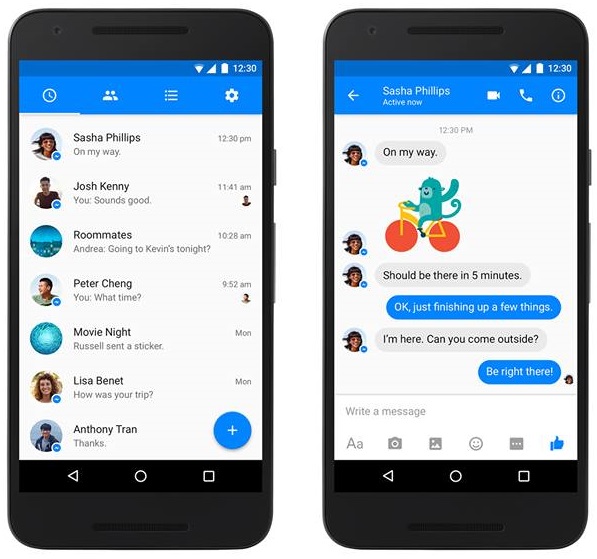 "If you're using Messenger on Android, you've been wanting a brand new material design for a bit. Any major redesign of an essential app used by hundreds of millions of people around the world is painstakingly hard, and that's why we took every precaution to ensure you'd truly enjoy this evolution." wrote David Marcus, Lead Developer for Facebook Messenger in a post on Facebook.
"This brand new design will be rolling out later today! As always, give it a try, and let us know what you think, and how we can make it even better for you!" Marcus further added. Facebook has started rolling out this update to Messenger users on Android and it will take some time before it reaches you.
As evident from the image above, the blue bar which resided at the bottom of the screen has been removed entirely and a '+' icon at the bottom right of the screen houses the options now that were initially present on the blue bar. Also the grey colored bar at the top has been replaced with a blue colored one.
Apart from these changes, not much has changed. I have already received this update. Have you?
Download link: Android