Facebook has been adding some new features up its sleeve recently. Back in February, Facebook added support for multiple accounts on Messenger and later next month gave Material Design overhaul to Messenger. Now the recent addition to this list of features is group calling. Facebook has started rolling out group calling feature on Messenger for Android and iOS.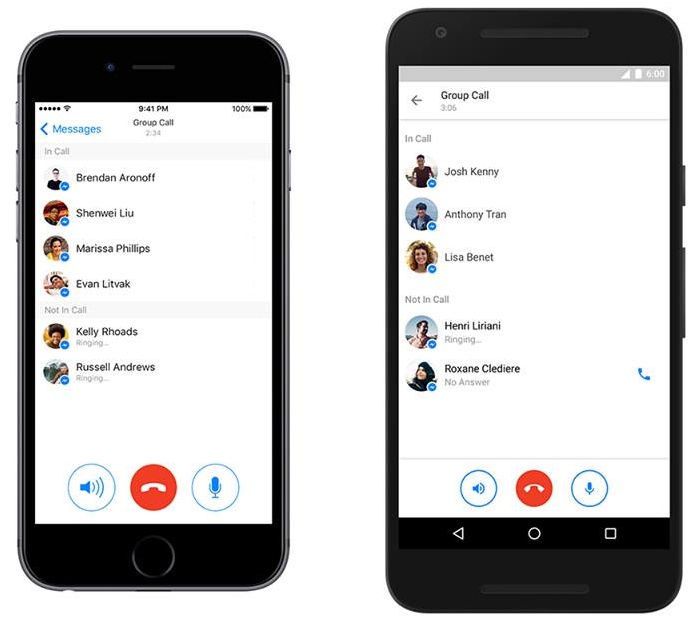 "Really excited to announce the global roll out of group calling in Messenger today. From any group conversations, just tap on the phone icon to initiate a group call. You can then manage individual participants on the next screen." said David Marcus, Lead Developer for Facebook Messenger.
In order to be able to make a group call, you need to be in a group. As soon as you've joined a group call, the screen will display the group name and the list of members. Every member in the group has an option to either accept, ignore or decline the call.
As of now, the number of people who can join a group call at the same time is limited to 50. But, with future updates, we can expect Facebook to increase this number. Maybe sometime in future Facebook will also roll out the group video call feature as it's already available Google Hangouts and Skype.
If you are using the latest version of Facebook Messenger, you should see the phone icon appearing in group conversations. If not, wait for it as the roll out will take some time to reach all the users.