Last week the support for multiple accounts on Instagram was rolled out on Android and iOS by Facebook, and now, Facebook has decided to roll out the same feature to its Messenger app on Android. Yes, Facebook Messenger now supports multiple accounts on Android.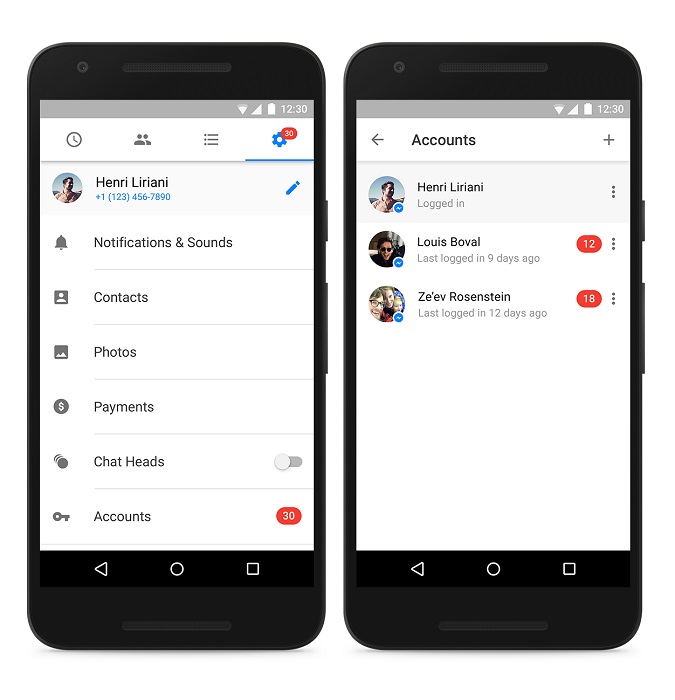 You can now use multiple accounts in Facebook Messenger app on your Android. By rolling out this feature, Facebook wants your family to use Messenger easily on a shared device.
"All over the world, hundreds of millions of people share their phones and tablets with members of their family and friends. At Messenger, we want to make communication simpler, more seamless and secure, so we are happy that we have now launched a feature on Android that enables multiple people to log in and use Messenger from a single, shared device." wrote Facebook in a post on its Messenger page.
If you are thinking that adding multiple accounts in Facebook Messenger app on your Android device will invade your privacy, worry not. Your messages will stay private and remain hidden from other users of the device. Others who share the device will only see the number of messages in notifications and not the content of the messages. Also, you don't need to be on Facebook in order to be able to sign up with Messenger.
Also, when you switch from one account to another, you will be asked for the password of the account you want to switch to. So, will you be sharing your Android device with your family and let them add their accounts as well in the Facebook Messenger?
Download link: Google Play Store