With Facebook rapidly doubling as an instant messenger, the Facebook Messenger app is now available for the Nokia X, Nokia Asha and Nokia Lumia devices.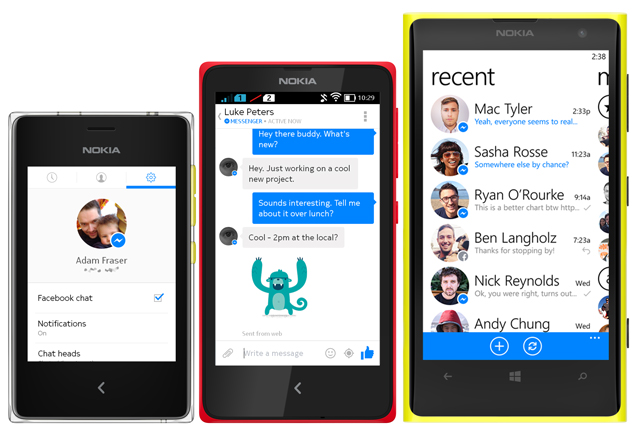 Nokia has announced the release of the Facebook Messenger app for the recently launched Nokia X family of Android smartphones, as well as the Nokia Lumia Windows Phone smartphones and the Nokia Asha devices. This app can be used to see who's online, send messages, create group chats and send photos and stickers, all from within the app.
The Facebook Messenger app for Nokia Lumia devices will add your friends automatically to the People Hub with notifications being pushed to the start screen. Similarly, Nokia X and Asha users will see the notifications in Fastlane. You can download the app on your Nokia Lumia devices from the Windows Phone store.