With expandable memory becoming quite ubiquitous with smartphones, the demand for cards with huge storage increases. As such, Sony has launched the 64 GB microSD UHS-I card.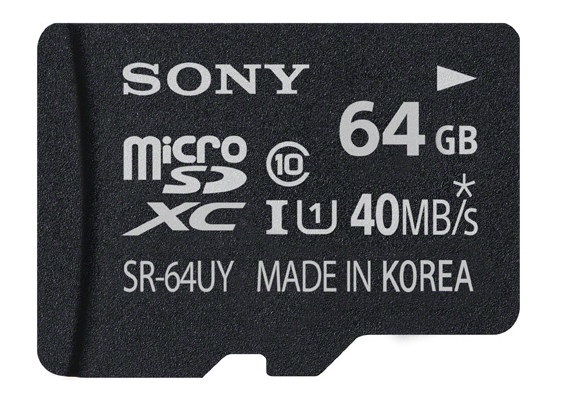 Sony has announced the 64 GB microSD UHS-I card in India. The company boats that the card can offer high speed data transfer of 40MB/s ideal for burst shooting and full HD video recording on smartphones. The card is designed to highly reliable as it is water, dust, UV, X-ray and temperature proof and has a warranty of 5 years against damage.
The Sony 64 GB microSD UHS-I card also comes with a recovery software, which can be downloaded separately, and can be used to retrieve  photos, music and movies that were deleted by mistake, with a 90 per cent success rate on average. The card is priced at Rs. 5679 and would be available from May 10 across all Sony Centers and major electronic stores across India.