All of us who use Facebook over our Android or iOS and even m.facebook.com site until now faced a problem where the images displayed on our devices were too small as they were thumbnail images which made it difficult to view them clearly.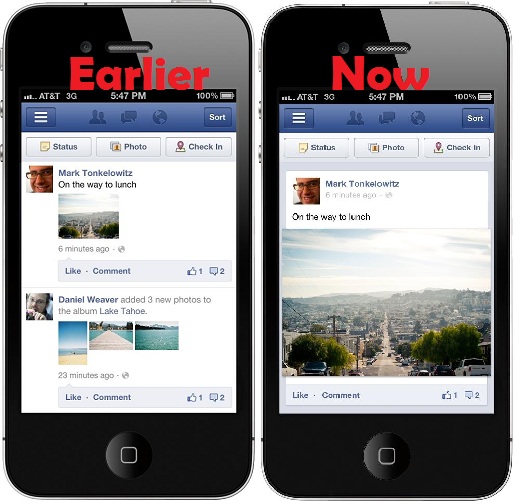 But today, Facebook has announced that it is rolling out an update with an improved design for posts in news feed on your mobile phone. Also the photos will now be 3x larger than the previous ones as you can see in the picture above.
Also with this update, all posts will be from edge to edge thus making full use of the screen of your device and also making the viewing and user experience better than before. This update will reach all Android and iOS user and also to all users using the default mobile site m.facebook.com.
 
The change is nice and we have liked it. Have you got the update yet and have you liked it? Let us know in the comments section below.