The quad-core games have begun and almost every mobile handset manufacturer is getting into the game. Speaking of which, one of the very first quad-core handsets that was unveiled at the MWC 2012 was the LG Optimus 4X HD, and since it's unveiling we haven't heard anything about the smartphone.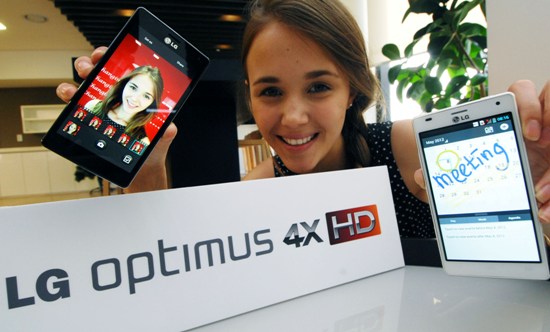 Well today we have news that the device is finally going to start hitting Europe next month.

Countries including UK, Germany, Sweden, Italy, and Poland will be blessed with the new quad-core smartphone in June. Now this late launch could be a strategic move by LG as the Samsung Galaxy S III will start shipping to Europe at the same time. But will it stand up to the master of the Galaxy?
Just a heads up, here are the specs of the Optimus 4X HD:

1.5GHz 4-PLUS-1 Nvidia Tegra 3 processor

4.7-inch True HD IPS display (720p resolution)

16 GB Internal storage

1GB DDR2 RAM

8MP rear camera with flash; 1.3MP front camera

Android 4.0 (Ice Cream Sandwich)

Wi-Fi, Bluetooth, microUSB