Facebook's new Save feature lets you save links, places and more for later
Facebook has just introduced a brand new "Save" feature, which as you might expect lets you save mostly anything you see on the social network to go through later.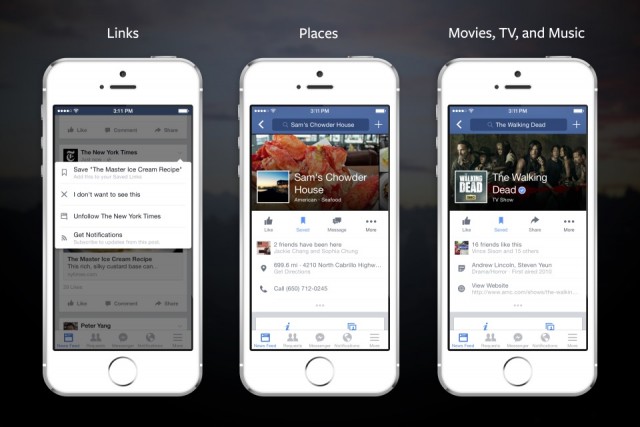 The new Save feature lets you save links, places, movies, TV and music from your Facebook feed, so that you can view it later. All the things you save go into the new Save section in Facebook. The new Save section will be available in the more tab on mobile. On the web, this section will be available for you in the left sidebar. Facebook will also be rolling out this feature to its iOS and Android apps pretty soon.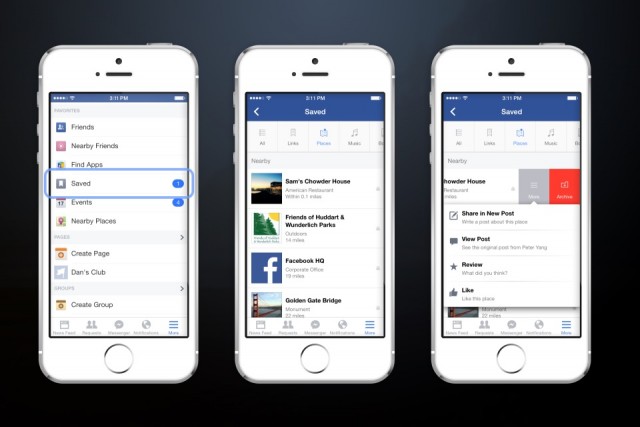 You will be able to save content on Facebook by simply hitting the little arrow in the corner and clicking save. All your saves will be synced across, so you will be able to access it wherever you want. Facebook will also sometimes remind you to check out whatever you saved, in case you forget about it.
While the new save feature is pretty good for people who don't want to be on the social network all the time but sadly, there's no offline access for all the saved content. Hopefully, Facebook will bring offline support very soon.